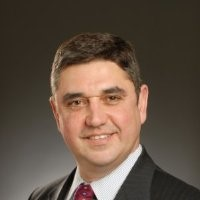 What sets CPI Promark apart from our competitors is our vision, mission, culture and our people.
Columbus, Ohio (PRWEB) February 13, 2017
Career Partners International Cincinnati location Promark names Bill Carigan as the company's Market President for the Greater Cincinnati, Northeast Kentucky and Southeast Indiana region. As a trusted business partner and senior advisor to "C-Level" executives interested in developing world class leadership teams, Carigan's responsibilities include creating a unique and highly valuable experience for customers and prospects in the areas of Executive Coaching, Leadership Development, Outplacement and on demand HR Solutions to enhance leadership development.
He joins the Career Partners International family of brands from Senneca Holdings, where he served as the Chief Commercial Officer, responsible for global sales, marketing and customer service. Carigan has also held positions as the Vice President of Marketing and Training for Storopack and the Vice President of Strategic Markets for Cintas.
"What sets CPI Promark apart from our competitors is our vision, mission, culture and our people," comments Carigan. "Our Net Promoter Score of +91 proves that you will not find more professional, talented, caring people in this industry. Our people are the difference. I can't think of an organization I'd rather represent and lead."
Tim Schoonover, President and CEO of CPI Promark says "The entire CPI Promark Team is absolutely thrilled with Bill Carigan choosing to work with us. Bill brings years of sales leadership along with his ability to grow companies. Bill will be an important part of the CPI Promark leadership team to strategically grow us to the next level."
Carigan resides in Cincinnati, Ohio, USA, and can be reached at 513.768.6500.
About Promark
Promark Company, Inc. creates better business outcomes by providing global talent management and leadership solutions. Promark is headquartered in Cincinnati, serving global clients with a focus on the Ohio, Kentucky, and Indiana areas. Promark offers individualized career transition and leadership development services that improve workforce alignment and optimize organizational impact for competitive advantage.
About Career Partners International
Career Partners International provides world-class Outplacement, Career Management, Executive Coaching and Leadership Development solutions. Our responsive global team leverages CPI's best-in-class local market experts to provide you with unparalleled implementation, client satisfaction and value. Our global family of partners is represented by Promark, a CPI company, in Greater Cincinnati, Northeast Kentucky and Southeast Indiana.