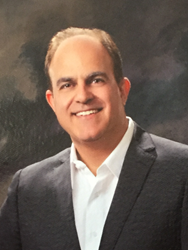 We are inspired by Peter - his energy, his dedication and his creativity. - Robert Strauss, J.D., Founder & CEO
New Canaan, CT (PRWEB) February 13, 2017
Insurance startup Lifester Corporation, a project-based web app where consumers can get free life insurance recommendations and share them for feedback before they buy, today named Peter Saridakis as Chief Marketing Officer. Saridakis will report directly to Chairman and CEO Robert Strauss, J.D., and will also serve on its Board of Directors. Saridakis brings 20 years of advanced expertise in global marketing, product innovation, business development, mobile, digital and social media strategy.
Since graduating from NYU, Stern School of Business, Peter Saridakis has held such important positions as Vice President of Innovation at Citigroup, e-Citi; Sr. Vice President, Global Consumer Marketing, Citigroup; Vice President, Social Media, Ripple6; and Global Marketing Head, Triple Point Technology.
Saridakis will oversee Marketing at Lifester, and help launch Lifester as a unique life insurance "Feedback Sales" and "Feedback Marketing" platform. "We are inspired by Peter -- his energy, his dedication and his creativity," says Strauss. "No doubt, he will change our launch trajectory."
Lifester Corporation is a new online sales and marketing platform that empowers consumers to get free life insurance recommendations from licensed agents of their choosing, and then share these recommendations in a team-based environment for feedback before they buy. Digital projects are used to deliver recommendations. Built in social media and communication tools are used to create virtual conference rooms to idea source for best possible solutions.
Lifester.com is currently in preview mode, and is scheduled to launch officially in the Spring of 2017. For more information, please download the Lifester eGuide at http://my.lifester.com/eGd1S.