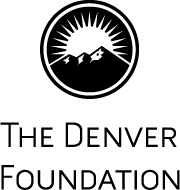 Denver, CO (PRWEB) February 14, 2017
They came. They pitched. And when it was over, four organizations walked away from Art Tank Colorado with significant financial support for creative work in Metro Denver.
On Tuesday, February 7, six of Metro Denver's most innovative artists and organizations presented their best ideas for creative projects and programs to a live, voting audience at the University of Denver—Shark Tank-style—and competed for $75,000 in funding.
In its third year, Art Tank Colorado was produced by The Denver Foundation's Arts Affinity Group (AAG) and partners Bonfils-Stanton Foundation, Colorado Creative Industries, and Denver Arts & Venues. Selected from more than 50 applicants by the AAG, the six finalists were Arts Street&YEA, bARTer Collective, Colorado Black Arts Movement, RedLine Contemporary Art Center, Spark City Children's Museum, and Warm Cookies of the Revolution.
"This year's Art Tank Colorado was an inspiring and thought-provoking event that illustrated the tremendous imagination, resourcefulness, and community-minded nature of Colorado's artists," said Denver Foundation President and CEO Christine Márquez-Hudson. "We saw a range of styles and mediums and experience. But in their own ways all of the finalists reflected the AAG's commitment to creatively addressing challenges and opportunities in Metro Denver, and The Denver Foundation's mission of building a better future for everyone."
Art Tank Colorado 2017 Results:
Arts Street@YEA claimed first place, a $30,000 grant, and the $2,000 Audience Choice award for "We Still Live," a community-based collaboration with the Gang Reduction Initiative of Denver that uses photography, spoken word, and other forms to explore self-identify and reduce gang recruitment and affiliation. Inspired by the work of Denver artist Thomas Evans, "We Still Live" will take youth participants through the process of DNA testing to discover, and creatively respond to, their ancestral heritage. "We Still Live" will culminate with a public exhibition in late 2017.
"Arts Street staff and youth are incredibly grateful to the Arts Affinity Group and The Denver Foundation for their support of the arts, youth, and our community," says Amy Banker, interim executive director of Arts Street. "We believe that arts can have a real impact on discovering who you are, building self-esteem and skills, and creating positive actions in the community. This award will make our vision for 'We Still Live' into reality. We can't wait to see the impact of this program."
In second place, RedLine Contemporary Art Center received $20,000 for "Moveable Feast," which will use food and art to build connections between long-term and new residents of Denver's Five Points. From May until September, RedLine and a network of community and neighborhood partners will host five community feasts that celebrate the unique culture and heritage of one of Denver's most storied neighborhoods. The feasts will feature tables designed by local artists and food representative of the cultural diversity of the area.
In a tie for third place, Colorado Black Arts Movement and Warm Cookies of the Revolution each received $10,000 for innovative projects that share a theme of community building through resident engagement: Colorado Black Arts Movement's "My Dinner in Montbello," which brings people together to envision and boost Montbello, Denver's most diverse neighborhood, as a cultural hub; Warm Cookies of the Revolution's "This Machine has a Soul!" will weave kinetic human sculpture and community outreach into a participatory budgeting process for the Elyria-Swansea neighborhood, partly in response to the controversial 1-70 expansion project.
The remaining finalists each received $1,000 to encourage development of their projects: "Bart the Art Bus," a mobile museum for children in Jefferson County, from Spark City Children's Museum; and The Mending Machine from bARTer Collective, which invites the public to trade services for stories.
About Art Tank Colorado
Art Tank Colorado was launched in 2015 by the Arts Affinity Group (AAG), a giving circle nested within The Denver Foundation. Art Tank Colorado is loosely modeled on the Shark Tank reality show, in which aspiring entrepreneurs pitch new products to high-profile investors. With partners Bonfils-Stanton Foundation, Colorado Creative Industries and Denver Arts & Venues, the AAG has distributed more than $255,000 to 22 groups in the seven-county Metro Denver area since 2013.
About The Denver Foundation
The Denver Foundation is a community foundation that inspires people and mobilizes resources to improve life in Metro Denver. In 2016, the Foundation and its donors awarded more than $97 million in grants. The Denver Foundation has three roles: stewarding an endowment to meet current and future needs for Metro Denver, working with community leaders to address the core challenges that face the community, and managing more than 1,000 charitable funds on behalf of individuals, families, and businesses. For more information, visit http://www.denverfoundation.org.