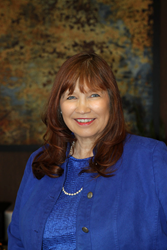 "Lin is a great talent and we are excited to have her on our team," said John Donnelly, Regional Manager.
McKinney, TX (PRWEB) February 13, 2017
Service First Mortgage, a leading Texas-based mortgage lender, continues to grow, announcing Lin Patton as the newest Loan Officer in the Arlington, Texas branch. In this role, she will market Service First Mortgage's line of quality mortgage products to customers while delivering the highest levels of customer service.
"Lin is a great talent and we are excited to have her on our team," said John Donnelly, Regional Manager. "I expect her knowledge and great personality coupled with our S3 platform here at Service First will help her become one of the top loan officers in the area."
Patton brings more than 20 years of mortgage industry and financial services experience to this role. Prior to joining Service First, she spent nine years of her career as a real estate agent followed by a transition into the mortgage industry where she quickly excelled. She has held positions as a processor, loan officer assistant and she is now a loan officer. With the depth and breadth of her experiences, she brings a wealth of knowledge and understanding of the business and the customers she works with.
Patton is passionate about community service and she demonstrates this through her on-going involvement with Meals On Wheels. Her passion for service aligns perfectly with the core values of Service First Mortgage which includes passion with purpose.
"Lin's passion for community service and helping others will help her not only be an asset to Service First Mortgage as a loan officer, but I anticipate she will bring value to the Service First Cares initiative," said Donnelly. "We are so excited to welcome her to Service First and to the Arlington team."
####
About Service First Mortgage:
Service First Mortgage was established in 1997 and is headquartered in McKinney, Texas. Our mission is to deliver a better home financing experience by being an innovative, principle-based company of highly trained professionals.
After becoming a top lender in our home state of Texas, and with branches in Arizona and Florida, we have begun an aggressive expansion with plans to build on our established reputation and high service levels. Together, we continue to support the real estate community through our well trained, top performing loan officers. Visit http://www.servicefirstmtg.com to learn more about Service First Mortgage.