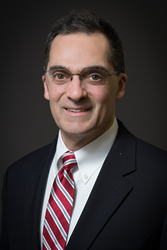 Add a The unavoidable reach of the Internet means that even local businesses need geographically broad protection for their marksquotable
New York, NY (PRWEB) February 14, 2017
Small business owners need to protect their trademarks and brands despite the commonly held misconception that this is an issue only for big-name operators, advises LeClairRyan senior counsel Peter C. Kirschenbaum in a recent column posted in the online edition of Home Business Magazine.
"You may think trademarks are not an issue for your small business," writes the veteran trademark and brand-management attorney, who is based in the national law firm's New York City office. "In fact, your company's name and logo are its brands, if they are being used to identify the source of the goods or services that your company offers for sale."
Indeed, whether they realize it or not, most small businesses already own and use trademarks in the form of names and logos—and properly protecting these assets is important, Kirschenbaum says in the column, "Trademarks & Small Business," which was posted on February 1.
Often, he explains, small business owners will go to the website of the U.S. Patent & Trademark Office (USPTO) to find out whether a given name or logo is acceptable to use. However, this is usually not enough. "Like any valuable business asset, your company name and logo need to be properly evaluated and protected," the attorney writes. "Consider how much money, time and effort would be needed if you were forced to change them in response to a trademark infringement claim."
In the piece, Kirschenbaum walks readers through the basic steps that can help to determine whether a name and logo are available and protectable as trademarks. He describes how USPTO evaluates applications to register names and logos as trademarks—up to and including USPTO's own availability searches of existing registrations and previously-filed applications. Importantly, Kirschenbaum also explains some of the criteria the USPTO routinely uses to refuse granting trademark status to particular names/logos.
Kirschenbaum advises that a full trademark search, analyzed by trademark counsel, can also help answer important questions such as whether there are any risks associated with a business continuing to use its existing name and logo; whether the business would benefit from applying for trademark registrations for its name and logo; and whether other parties are using names or logos that infringe upon the business' trademark rights.
Unlike entrepreneurs' own "DIY" online searches, a full trademark search analyzed by counsel is designed to identify existing uses of names and logos that are similar (not just identical) to the name or logo being searched, Kirschenbaum explains. "Trademark searches are designed to be more thorough and reliable than 'do it yourself' searches of trademark office records or the Internet," he notes.
Moreover, if a company operates a website or uses social media, he points out, its name and logo can be viewed around the world. "The unavoidable reach of the Internet means that even local businesses need geographically broad protection for their marks," Kirschenbaum explains in the column.
The potential benefits of a U.S. trademark registration are wide-ranging and include constructive notice nationwide of the trademark owner's claims; evidence of ownership of the trademarks; the right to sue infringers in federal court, instead of state court; the basis for obtaining registrations in other countries; and assistance from U.S. Customs Service in preventing the importation of infringing goods.
Kirschenbaum also points to the potential risks of failing to protect these assets. For example, a company could face significant costs if it receives a trademark infringement claim and it is not prepared to respond, or is unable to stop another party from infringing its marks.
"Whether you realize it or not," the attorney concludes, "the name and logo of your small business are valuable assets and might be protectable as registered trademarks. In a business environment driven by the global Internet, the modest expense required to properly evaluate and protect your company's name and logo is a sound investment."
The full article is available at: http://homebusinessmag.com/management/trademarks-small-businesses/
About LeClairRyan
As a trusted advisor, LeClairRyan provides business counsel and client representation in corporate law and litigation. In this role, the firm applies its knowledge, insight and skill to help clients achieve their business objectives while managing and minimizing their legal risks, difficulties and expenses. With offices in California, Connecticut, Delaware, Florida, Georgia, Illinois, Maryland, Massachusetts, Michigan, Nevada, New Jersey, New York, Pennsylvania, Rhode Island, Texas, Virginia and Washington, D.C., the firm has approximately 350 attorneys representing a wide variety of clients throughout the nation. For more information about LeClairRyan, visit http://www.leclairryan.com.
###
Press Contacts: At Parness & Associates Public Relations, Bill Parness, (732) 290-0121, bparness(at)parnesspr(dot)com or Lisa Kreda, lkreda(at)parnesspr(dot)com