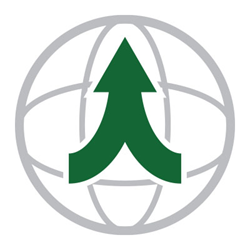 PHOENIX, Arizona (PRWEB) February 22, 2017
Ashwagandha Advantage, a new website that documents the progress and potential for ashwagandha launched today. Sales of consumer products containing ashwagandha have been growing by 40-50% annually in North America, driven by the consumer demand for products that are healthy and natural. Ashwagandha is one of the most important herbs from India where it has been used extensively in traditional Ayurvedic health for thousands of years.
"Ashwagandha is an herb which has been used for thousands of years, with modern clinical data showing that it offers a wide range of health benefits. Ashwagandha Advantage is designed to support the growth of the market with a focus on education through valuable content. We will feature information about ashwagandha clinical trials, applications, procurement, quality assessment and best practices. Look out for articles, infographics, videos and interviews on this impressive adaptogenic herb and its fast-growing market," said Kartikeya Baldwa, director of IXOREAL BIOMED INC.
"As we continue to see clinical studies affirming the advantages of ashwagandha, and the steady increase in consumer use of the botanical in North America, we wanted to create something that could document its progression and outline its potential application for different health conditions," said John Siefert, president of the Global Health & Nutrition Network for Informa Exhibitions.
Even with its rapid rise in popularity, ashwagandha is likely in its early growth stages in North America, where it is still very new or even unknown to many. Studies are confirming the historical uses of ashwagandha for stress & fatigue, mental clarity & concentration, and energy & performance.
Many unique consumer products containing ashwagandha are being introduced, such as REBBL Ashwagandha Chai elixir, available nationwide in stores such as Whole Foods Market and Sprouts Farmer's Market. The herb is also available in dietary supplements, baked goods, confections, snack bars, and other interesting consumer products.
"Ashwagandha is at the nexus of consumer demand for healthy products, interest in traditionally used ingredients from around the world, and the growing body of science confirming the value of these approaches to health," said Jon Benninger, vice president of the Global Health & Nutrition Network for Informa Exhibitions.
The new website offers expert columns, videos, reports and infographics to help product developers understand and take advantage of the opportunities presented by ashwagandha.
About Ashwagandha Advantage: Ashwagandha Advantage is a new website sponsored by KSM-66 and brought to you by SupplySide that documents the progression and outlines the potential applications for ashwagandha.
About SupplySide: SupplySide events serve as the health and nutrition industry's gathering point for suppliers and manufacturers of healthy consumer products.