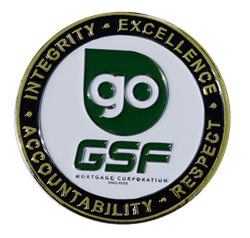 New Port Richey, Florida (PRWEB) February 13, 2017
Across many counties in Florida, including: Pasco, Hernando, Pinellas & Hillsborough, there are thousands of unrepaired sinkhole properties. For these homeowners, obtaining a mortgage or selling to someone needing a mortgage is nearly impossible when a home is classified and stigmatized with a "sinkhole." Property value suffers, insurance is affected and homeowners are stuck in the land of what to do and catch 22.
For Ruth Watkins, Regional Manager with GSF Mortgage Corporation, it was obvious that this population of buyers and sellers were unintentionally neglected. She stated, "We regularly provide financing for "repaired" sinkhole properties so why not find a solution for unrepaired properties?" With that began a journey to implement the Smart203K program, a platform intended to simplify rehab and repair projects by bringing borrowers, realtors, contractors and GSF together. As of January 2017 GSF has announced that it can now include sinkhole repair in the Full 203K loan on both refinance and purchase owner occupied properties. To find out more please visit http://www.smart203k.com or call 727-856-0500.
Ruth Watkins NMLS#307039 | This is not an offer to make a loan on any particular terms. All loan applicants must qualify under the underwriting requirements and satisfy all contingencies of loan approval.
GSF Mortgage Corporation NMLS# 1018.
15430 W. Capitol Drive | Brookfield, WI 53005.
Equal Housing Lender.