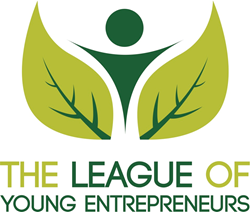 Our passion at GKIC is supporting entrepreneurs globally, that is why The League of Young Entrepreneurs matter so much. They are all of our future. A.J. Mirabedini, CEO
Chicago, Illinois (PRWEB) February 13, 2017
During GKIC'S national event, The SuperConference in Orlando, Florida, April 6-9, The League of Young Entrepreneurs, young teens will learn how to start, market, and build their Own Business – with lessons ranging from branding, copywriting, web design, video, and list building. This 3-day program is specifically designed for teens from age 13 on up – with the goal to give them a SOLID grounding in direct response / business principles they can use the rest of their lives. Topics that will be covered are:

The types of businesses and entrepreneurial opportunities in today's marketplace (with examples).
How to write a business plan that factors in key elements like financing, market analysis, product pricing, and more.
Creating a marketing plan that produces measurable, actionable results.
How to write impactful copy that connects emotionally with the target customer.
Secrets to writing and recording your own direct response radio spot.
Tips to creating a lead generation ad that brings in targeted leads.
How to write and record your own commercial.
Fundamentals of using social media for business.
Keys to successfully making an irresistible sale pitch.
How to collect and use testimonials to grow your business.
These young entrepreneurs will get hands-on experience in the value of teamwork by working in small groups. This will culminate in the creation of a 'mock' business presented in front of a panel of experts – with the winning team presented with an award and recognition. To emphasize the importance of networking, participating young entrepreneurs join their group each morning for breakfast and work as a team in building their "businesses."
The "LEAGUE" will be led and directed by DAVID FAGAN a Professional Rain-Maker, cutting his teeth in the financial industry, overseeing business development for 9 banks before transitioning to consulting. He has worked with Jay Conrad Levinson (Guerrilla Marketing) and Infusionsoft. David is also the father of 8 children.
As the groups develop their business plans with the help of David, they will be exposed to all types of businesses and showcase real-life businesses started by their peers. There will be other teenagers speaking who have started (successfully) businesses and entrepreneurial ventures. Interested families can sign up for SuperConferenceSM and register their teens in the League of Young Entrepreneurs by going to http://www.gkic.com/superconference or call 800-871-0147.
GKIC was founded by Dan S. Kennedy – renowned worldwide as an author, speaker, trusted marketing advisor, and serial, successful, multi-millionaire entrepreneur and led by it's serial entrepreneur CEO, A.J. Mirabedini. GKIC members from across the globe – running businesses from $1-million to $1-billion in size – have relied on GKIC's teachings and offerings to help them grow and prosper. Using real world experiences, where results rule and marketing dollars can't be wasted on theory, GKIC helps entrepreneurs and small business owners put an end to wasting their time and money on marketing strategies that don't work and rescues them from frustration. GKIC'S unique "Renegade" approach integrates classic lead generation advertising with proven multi-step, multi-media follow-up – producing a flood of leads, customers, and profits.