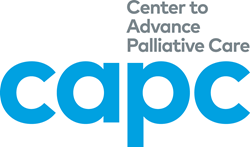 These data reflect the need for continued investment in high quality palliative care in hospitals and other settings, if we are serious about meeting the needs of all people living with serious illnesses, and their families
New York, NY (PRWEB) February 13, 2017
As the number of Americans living with serious and chronic illness has increased so has the penetration of palliative care in U.S. hospitals, with programs reaching a larger proportion of hospitalized patients in need. Despite growth in U.S. palliative care, many programs are still not adequately staffed to reach patients in need.
These and other findings come from "How We Work: Trends and Insights in Hospital Palliative Care," a comprehensive profile of hospital palliative care programs participating in the National Palliative Care Registry™.
"These data reflect the need for continued investment in high quality palliative care in hospitals and other settings, if we are serious about meeting the needs of all people living with serious illnesses, and their families," said R. Sean Morrison, MD, NPCRC director.
Key findings include:

Length of hospital stay: Programs reported an average hospital stay of 10.4 days for palliative care patients (twice the national average), reflecting the intensity and complexity of the needs of patients with serious illness.
Staffing Insights: The number of staff dedicated to palliative care services has steadily increased, especially among the largest hospitals.
Service penetration: The percentage of hospitalized patients receiving palliative care supports has increased from an average of 2.7% of hospital admissions in 2009 to 4.8% in 2015, suggesting greater integration of palliative care expertise into the routine care of people in the hospital.
Top Referring Specialties: Nearly half (48%) of all palliative care referrals in 2015 came from hospitalists.
Top 4 Primary Diagnoses: On average, one in four palliative care patients had a primary diagnosis of cancer (26%), followed by heart disease (13%), lung disease (12%) and stroke or traumatic brain injury (8%). Perhaps not surprisingly, these diseases are the 4 leading causes of death in the United States
Palliative care is specialized medical care for people with serious illnesses. It focuses on relieving the symptoms and stress of a serious illness. The goal is to improve quality of life and cure the suffering associated with serious illness for both the patient and the family. Provided by a specially-trained team of doctors, nurses and other specialists, palliative care teams work together with a patient's other doctors to provide an extra layer of support. Palliative care is appropriate at any age and at any stage in a serious illness and can be provided along with curative treatment.
The new report, which reflects data collected from 2009 to 2015, highlights trends in hospital palliative care with the goal of providing actionable information to promote standardization and improve the quality of hospital palliative care. To view the complete report, visit https://registry.capc.org/.
About the National Palliative Care Registry
The National Palliative Care Registry, established in 2008, is a joint project of the Center to Advance Palliative Care (CAPC) and the National Palliative Care Research Center (NPCRC). The Registry is building a national profile of palliative care teams, operations and service delivery. The Registry is free and open to all palliative care programs across the continuum of care. To access the National Palliative Care Registry, visit https://registry.capc.org/.