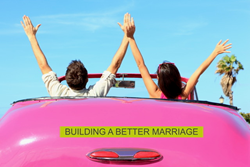 We got our happily ever after back
San Antonio, TX (PRWEB) February 13, 2017
This year Marriage Encounter/MarriageRestored will be holding weekends in more than 30 locations including Seattle, Atlanta, Sacramento, Wichita, Dallas, San Antonio and many more. The dates and locations are located on the websites at: http://www.agme.org and http://www.marriagerestored.com.
Marriage Encounter and its sister ministry MarriageRestored are faith based weekends focused on helping couples begin to communicate again. Since inception, more than 50,000 couples have been impacted by the two ministries. Marriage Encounter specializes in couples who want to improve or enhance their healthy marriage, and MarriageRestored focuses primarily on couples who are in crisis or have been in crisis. The format of the weekends and the communication technique taught are virtually identical.
"The biggest problem with marriage today is not that couples don't love one another," said Mark Rhoades, National Director of AG Marriage Encounter. "Couples fail to communicate their feelings. In a world where communication is reduced to text messages and Facebook posts, couples are not taking the time to work through the bigger issues of life and their impact on the marriage. Birth, raising and departure of children, money, career options, retirement and death are all issues directly impacting marriage. Our weekend events focus on teaching couples how to communicate about the tough issues of life and get them back on the same page.
"When David and Lyn Thomason started the drive to the MarriageRestored weekend, they both knew this was the last chance to save their 25 year marriage. Divorce papers had been filed. David was living out of the country with no intention of permanently returning. After three days of intensive study at the weekend, they arrived home equipped with hope and a new communication technique and began the process of creating the marriage they always wanted.
"When our Pastor recommended the weekend, I was very skeptical," said Lyn Thomason, "I have never been a person who appreciated weekend retreats or conventions. Most seminars I had attended were focused on creating social contacts rather than real education, but my Pastor insisted this was different. I never in my wildest dreams expected to arrive home after the weekend reconciled to my husband, armed with a communication technique that really worked, and ready to work on our marriage."
The Thomasons had fallen into the classic marital trap of growing apart. With a busy family, two careers and many church and community activities, they were a typical couple working hard to make a good life, too busy and too tired to realize their relationship was growing stale. By the time their grown children left home, their marriage was more of a business partnership than any kind of love affair.
"Now six years after our MarriageRestored weekend, our marriage is healthier and more vibrant than I ever thought possible," said David Thomason. "We got our happily ever after back, and it has been life changing for us and our family."
About AG Marriage Encounter:
AG Marriage Encounter is a weekend away for couples who want to take their marriage from good to great.
About MarriageRestored:
MarriageRestored is a weekend away for couples who need hope for their marriage.
Both weekends are scheduled from Friday evening at 8 p.m. to 4 p.m. on Sunday afternoon. You and your spouse will experience unique presentations and dynamic discussions in the comfort of a secluded environment. It's not a retreat or a seminar, and there's no circle time or sharing—just you, your spouse, and a better marriage.