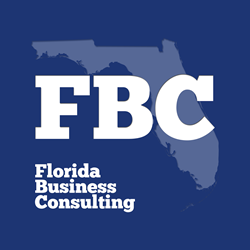 How we manage the 1440 minutes in each day differentiates the successful from the unsuccessful.
Miami, Florida (PRWEB) February 15, 2017
"How we manage the 1440 minutes in each day differentiates the successful from the unsuccessful. We all have the same amount of time, but how we choose to use it is crucial," said CEO at Florida Business Consulting Eric Martin.
Florida Business Consulting argues that unsuccessful people are guilty of procrastination, which is the kryptonite to productivity. During the 2-hour workshop, Mr Martin shared his best time management hacks, which are listed below:
1. Complete the most important tasks first
Mr Martin argues that completing the most important tasks first is the golden rule of time management. The sense of accomplishment after completing such important tasks is a huge boost to morale and spurs productivity. During the workshop, Mr Martin urged the firm's employees to identify the two or three tasks that are the most crucial to complete, and set about doing those first.
2. Learn to say "no"
Florida Business Consulting believes that people would be able to use their time more efficiently if they learned to say no. "People spread themselves too thin, and end up trying to multi-task and therefore being ineffective," said Mr Martin. The entrepreneur urges people to stop taking on too much and trying to juggle multiple tasks at once.
3. Give each task total focus and attention
Living in a digital world, there are constant distractions from notifications. Florida Business Consulting argues that people fail to give each task their full focus and attention. Mr Martin encouraged the firm's employees to put their phone out of reach, close browser windows and concentrate entirely on the task at hand.
4. Get an early start
There is a well-known phrase; "the early bird catches the worm," and Mr Martin supports that philosophy. Getting up even one hour earlier can have a dramatic impact on productivity claims Florida Business Consulting.
5. Don't use a to-do list
There are conflicting reports about the effectiveness of a to-do list. Florida Business Consulting believes that while a to-do list can be useful to help remember tasks and act as a visual reminder, if its too long it can be overwhelming, and subsequently lead to procrastination.
6. Give each task a time limit
Having a time constraint is pivotal. Setting a limit for each task will push people to focus and be more efficient.
About Florida Business Consulting: http://www.floridabusinessconsulting.net/about.html
Florida Business Consulting is focusing on productivity this quarter, and Mr Martin is hopeful that the time management workshop will drive productivity levels to a new high.
Based in Miami, Florida Business Consulting specializes in bringing brands and consumers closer together through face-to-face marketing. Working on their clients' behalf, the firm conducts thorough market research to pinpoint the most promising markets for their clients' brands. Then, after identifying key consumer groups, the business delivers their clients' campaigns directly to consumers, opening up the opportunity for one-on-one communication. The firm frequently host educational and motivational workshops and seminars to help their employees expand their knowledge and skill-set.
###
SOURCE: http://www.success.com/article/9-ways-to-stop-procrastinating-and-get-things-done
For more information Follow the company on Twitter @FloridaBizC and 'Like' them on Facebook.