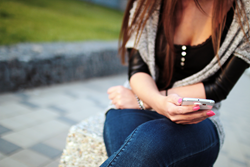 Push notifications double user retention in an app, according to the Mobile Marketing Association (MMA)
Scotland, PA (PRWEB) March 22, 2017
Work in digital marketing? Chances are clients have asked about mobile applications. Mobile applications are proving their value in increasing the revenue for small business. According to statistics from the Mobile Marketing Association, mobile applications that have push notification capability, increase consumer engagement by 171%. For email campaigns, 6.5% click rates are considered fantastic. Comparing these two statistics, it is evident that consumers engage and interact more with their smartphones than other traditional forms of digital advertising.
With these alarming numbers, many wonder why all businesses do not have a mobile application since a mobile presence is proven to be more effective than most advertising. Former AppVee CEO, Alex Ahlund stated in a TechCrunch blog that a survey of 96 mobile app development companies found that the average cost of a small mobile application for one mobile platform was $6,453. Other sources such as the Kinvey CIO survey have reported the average cost to be upwards of $270,000. That is a large cost for a small business to take on.
Enter Purple Deck, a company founded in 2014 to help small business build an effective mobile presence. One of their main product offerings is MobileDeck®, which is a platform that allows a small business to create, manage, and deploy a mobile application with no technical background. Many organizations, such as restaurants, wineries, craft breweries, school districts, shopping malls, event planners, pharmacies, and a diverse array of other small businesses and non-profits, have found that MobileDeck® was exactly the tool they needed.
MobileDeck® has two primary packages. The basic package includes a mobile application, which can be updated and changed on the fly, in addition to the ability to send push notifications to customers. The new MobileDeck® Proximity provides additional features including geofences and iBeacon integration.
For a business to get started with MobileDeck®, they must pay an enrollment fee that starts at $500, when Purple Deck's developers submit the app to both the iTunes and Google Play stores. Monthly subscriptions that include training, support, analytics, update services, and product updates start at $99 per month. MobileDeck® is affordable, fun, and provides small business with the nice return that the big box stores have been enjoying for years with their mobile presence.
With dedicated data centers all across the United States, Purple Deck has prepared itself for national expansion. To boost small businesses, the primary employer in the United States, Purple Deck is opening a National Affiliate Program. This program, which will launch on March 31st of 2017, will allow marketers, chambers of commerce, and a variety of other businesses to become an affiliate. Affiliates will receive the benefit of Purple Deck's dedicated team for sales, support, and training in addition to recurring revenue for offering the service as a value added product within their organization.
For more information on how to earn income, help small businesses, and become an affiliate in this program, please email affiliate(at)purpledeck.com.