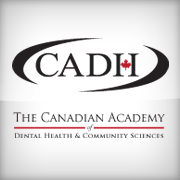 Mississauga, Ontario (PRWEB) February 15, 2017
The results for the January 2017 National Dental Hygiene Certification Board Exam ('NDHCB') are in!
The Canadian Academy of Dental Health and Community Sciences ('CADH') are extremely proud to announce that ALL recent graduates of the dental hygiene program passed the exam. CADH as an institution had a 100% pass rate, the highest in the country, including all private and public sector dental hygiene educators.
CADH would like to extend a sincere congratulations and thanks to Indu Dhir, the Program Director, and her dedicated and hard-working faculty; as well as the dental hygiene graduates on this outstanding achievement.
CADH is a leading Dental Hygiene and Dental Assisting college based in Mississauga, Ontario. The college has been providing Dental training for almost 20 years. The next Dental Hygiene program starts on April 24, 2017 and the next Dental Assisting program starts on June 19, 2017. Space is limited so early registration is advisable.
For more information please visit http://www.cadh.ca.