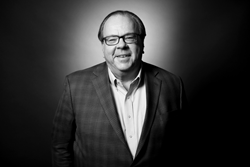 (PRWEB) February 14, 2017
John Koelmel Joins Leadership Team at OnCore Golf
With "ELIXR™"
Tour Ball Launch Slated for March, Former First Niagara CEO Named President of Revolutionary Brand
BUFFALO, NY – OnCore Golf announced today that prominent Buffalo-based business leader John R. Koelmel has been named company President. Koelmel is an active early-stage investor, current Chair of the New York Power Authority (NYPA), and former CEO of First Niagara Financial Group. With years of financial, sports industry and business experience, as well deep community and regional ties, Koelmel will help the disruptive and innovative ball company execute its aggressive growth plans, including the impending launch of its first ever high performance tour ball—the ELIXR™.
"It is my pleasure to welcome John Koelmel to the OnCore Golf team," said Keith Blakely, OnCore Golf Chairman and Chief Executive Officer. "With an incredible career spanning leadership of a major financial institution, oversight of one of North America's most innovative sports facilities, fueling and advising Buffalo Niagara's startup eco-system, all while helping to power New York State—John's resume and the passion he holds for our company speaks for itself. I feel strongly that his joining the Company as President will undoubtedly help drive OnCore Golf to the next level."
Koelmel joins OnCore Golf following a series of important company achievements in 2016, continuing to implement the vision of co-founders Steve Coulton and Bret Blakely, including: finalizing the Company's first-ever tour ball—the ELIXR™—to complement the revolutionary hollow metal core CALIBER and low compression AVANT balls, developing new and differentiated brand positioning, expanding OnCore's international distribution agreements in Asia, South America, and Europe, and the addition of former Nike Golf representative Brian McGahey as Director of Business and Player Development.
"OnCore Golf is poised for serious growth, and I'm excited to have the opportunity to help the Company reach its fullest potential," said Koelmel. "Our groundbreaking innovation literally made history when the USGA rewrote its rules on allowable golf ball construction for just the second time in 100 years, permitting the hollow metal core to be considered a conforming technology—and our best is yet to come. Having a full suite of high-performing and more affordable ball products positions us very well—and exactly at the right time—to energize the game for both the current and next generation of golfers."
To further its dynamic brand messaging and Blue Ocean approach to the industry, the company has established marketing partnerships with Buffalo and Rochester, NY-based integrated communications agency The Martin Group, high-end production firm dPost, lead generation shop Scale Solutions, NYC and Buffalo-based KC Public Relations, and Wash., DC-based golf specialists the Buffalo Agency.
As OnCore Golf prepares for its public release of the ELIXR™—which has been tested with tremendous reviews and was recently previewed at the PGA Merchandise Show in Orlando, FL—the company has confirmed an official production timetable, with initial customer and retail distribution set for March 2017.
"As an investor and Board member for the last eighteen months, I've seen the company systematically upgrade talent, establish critical strategic partnerships and distribution paths, focus its plan, sharpen approaches, and significantly enhance the overall mix of golf balls that we have to offer," continued Koelmel. "That is why all of us on the OnCore Golf team are confident 2017 will be our most successful year since company inception, setting the foundation for very meaningful growth in the years that follow."
The OnCore Board of Directors also includes Allen F. ("Pete") Grum, President and CEO of Rand Capital Corporation (NASDAQ:RAND), an early investor, Joseph White, former President of Gary Player Sports, and Ron Schreiber, representing Z80 Labs, the Buffalo-based technology incubator.
Koelmel comes to OnCore while having individually invested in several startup and early-stage businesses over the last two years. This engagement also follows his role as President of HARBORCENTER, where he oversaw the formation of Terry and Kim Pegula's $200 million hockey and entertainment complex on the City of Buffalo's waterfront. Previously, Koelmel served as President and CEO of First Niagara Financial Group, where he led the organization's growth to a top-30 U.S. bank. He started his career in 1974 with KPMG LLP, concluding his 26-year tenure as Managing Partner of the firm's Upstate New York operations.
"Caring about community, growing our region, and investing time, talent and real dollars with young entrepreneurs and startup businesses has always been a strong passion of mine," remarked Koelmel. "It's one of the reasons why I decided to invest in and ultimately join OnCore Golf, and it's certainly why I regularly encourage colleagues, friends and community members to get involved in our region's early-stage startup ecosystem."
More About John R. Koelmel
Koelmel continues to lead JRK Advisors LLC, where he has invested in several early-stage companies in a wide range of industries, including energy, manufacturing and fintech. He also remains heavily involved in 43North, the $5 million business plan competition made possible by Governor Andrew Cuomo's original Buffalo Billion initiative. Koelmel also serves as Board Chair of the Buffalo Center for Arts & Technology in addition to his role with NYPA.
A Western New York native, Koelmel is a resident of East Amherst, N.Y., where he lives with his wife, Marsha. For many years Koelmel has been heavily involved with community and charitable organizations across the Buffalo Niagara region, including the Kaleida Health and Great Lakes Health boards. He is a former Buffalo News "Citizen of the Year," Buffalo Renaissance Foundation "Man of the Year," Leadership Niagara "Leader of the Year," and an American Banker "Community Banker of the Year" award recipient.
More About OnCore Golf
OnCore Golf is a brand dedicated to delivering breakthrough technology and innovation, while inspiring golfers at all skill levels and abilities. Founded by two young entrepreneurs—Bret Blakely and Steve Coulton—and fueled by a team of world-class inventors, OnCore Golf disrupted the golf ball industry through development of the first-ever USGA Conforming Hollow Core Ball, while unleashing a growing suite of products across North America and beyond. The company's offerings include the extremely accurate CALIBER ball, the five star-rated AVANT with SoftCell technology to increase feel, durability and distance, as well as the dynamic ELIXR™ Tour ball.
Why OnCore Golf? Because it's time to add M.O.R.E. (maximum performance, optimal trajectory, revolutionary technology and explosive velocity) to your game. For additional information, visit http://www.OnCoreGolf.com.
###
Corporate Inquiries: Christine Denham, 281.433.5067,cdenham@martingroupmarketing.com
General Media Inquiries: Curt Rogers, 716.860.2331, curt@kcpublicrelations.com