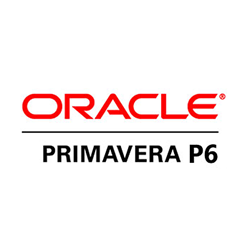 (PRWEB) February 23, 2017
EPC Technologies, an Oracle Platinum partner that provides IT solutions and services for project-driven organizations, is pleased to announce the appointment of Mr. Ravi Velusumy as the Primavera Practice Manager. With more than 13-years of experience working with enterprise business applications including positions with Oracle Corporation (US and India), Ravi's experience enables him to successfully apply project development techniques to develop projects from solicitation of requirements to project completion. His skills include significant expertise in project resource management, project foundation, project management, Primavera applications and integration of Primavera products with Oracle EBS modules.
Ravi has an exceptional ability to simultaneously manage multiple tasks/projects to consistently deliver on schedule. His roles include interactions with clients directly and deliver to meet their requirements. He is sure to provide EPC Technologies with exceptional expertise and service.
"We are pleased to welcome Ravi to our team, as he will be a highly effective contributors to our ongoing business development efforts," said Matthew Bezuidenhout, EPC Technologies Chief Executive Officer.
Mr. Velusumy graduated from Bharathiyar University in India with a Bachelor of Engineering in computer science in 2003.Prior to joining EPC Technologies he worked for companies such as Hewlett Packard, Oracle (India) ,Omnii Hotels and Resorts and Eaton ,only to name a few.
EPC Technologies offers the following services of Oracle Primavera :

Installation of primavera P6 EPPM.
Configuration of P6 EPPM.
Develop custom reports for primavera using Oracle BI.
Data import from third party applications to P6 EPPM, Primavera Instantis.
Integration of P6 EPPM with Oracle Projects.
Integration of Primavera Instantis with Oracle projects.
Microsoft project integration with P6 EPPM.
Integration of any third party application with P6 EPPM, Primavera Unifier, Primavera Contract management, Instantis.
About Oracle Primavera P6 EPPM:
Oracle Primavera P6 Enterprise Project Portfolio Management (P6 EPPM) is a robust and easy-to-use integrated solution for globally prioritizing, planning, managing, and executing projects, programs, and portfolios. It optimizes role-specific functionality to satisfy each team member's needs, responsibilities, and skills. It provides a single solution for managing projects of any size, adapts to various levels of complexity within a project, and intelligently scales to meet the needs of various roles, functions, or skill levels in your organization and on your project team.
Thousands of companies rely on P6 EPPM to:

Plan, schedule, and manage the right strategic mix of projects
Make informed project, cost, and resource management decisions
Enhance team collaboration and workflow productivity
Maximize each project contributor's skills and responsibilities
Track progress and optimize capacity for maximum profitability
Deliver programs and projects on time and within budget
Share data with human capital, financial management, and enterprise resource planning systems
For regular news and information about EPC Technologies, like and follow the company on:
LinkedIn: https://www.linkedin.com/company/epc-technologies
Blog: http://www.epct.net/blog