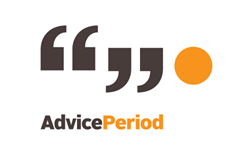 Los Angeles, California (PRWEB) February 14, 2017
AdvicePeriod, a national network of likeminded advisors, announced today the addition of Josh Styrcula, CFP® as its newest Partner Advisor. Stycula will open a new office in Ohio, marking AdvicePeriod's 5th new office in the last six months.
His addition punctuates a successful start to the year for AdvicePeriod—who has already added to its stable of top tier advisors in 2017 with the addition of Todd Butler, CFP® and a group of four Partner Advisors in Texas.
"Josh is a perfect fit for us," commented Larry Miles, AdvicePeriod Principal. "He shares our core values and I am proud to call him a partner."
Styrcula, who spent nine years in the Ohio National Guard and was twice deployed overseas, has known the AdvicePeriod team for years.
"I am thrilled to be a part of AdvicePeriod," Styrcula explained. "I first met the team several years ago when our mutual interest in planning and technology helped our paths cross. To now be a part of the team is amazing!"
The addition of Styrcula and the office in Ohio highlights AdvicePeriod's approach of adding Partners when and where they find advisors with shared beliefs. Focusing on a core set of values, rather than an arbitrary geographical growth plan, is purposeful.
"Finding the best people is key," explains Jack Straub, AdvicePeriod Principal. "If we continue to find great advisors, we will continue to offer them the opportunity to join the team—no matter where they are located."
AdvicePeriod expects to continue finding more likeminded advisors to add to the team and suspects many of those advisors will be in new eastern geographies.
"We will absolutely expand in the east," Miles stated. "We expect to have many more offices, including a new 'hub' in the east in the next 18-24 months."
About AdvicePeriod
AdvicePeriod, LLC, is a leading, SEC-registered investment advisor dedicated to focusing clients on the important decisions necessary to managing their wealth. Our mission: To make wealth management more fair, effective and successful, for clients and advisors alike. To learn more, visit: http://www.adviceperiod.com.