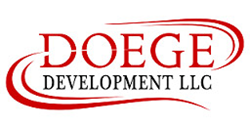 We pride ourselves in being honest and hardworking, which is evident in everything we do and say
Phoenix, Arizona (PRWEB) February 16, 2017
PRESS RELEASE
FOR IMMEDIATE RELEASE:
CONTACT:
David Doege
+1 (623) 242-5247
doegedevelopment.com/contact/
doegedevelopment.com
David A Doege is excited to announce the launch of Doege Development, LLC, a Phoenix-based General Contracting company specializing in commercial tenant improvements, ground up new builds, design build, and site improvements.
Mr. Doege says, "I am so excited to make this move toward commercial development; it's been a long time in the works. Best of all, we're off to a roaring start and landing some great contracts. For example, Doege Development just started work on an immense job, performing building face lifts, site work and tenant improvements at Metro Marketplace on 29th Avenue in Phoenix, a 210,000-sf project. This is a very exciting time."
The project at Metro Marketplace joins Doege Development's rapidly growing list of commercial clients, including the Safeway on 7th Street, Pet Club on McDowell, Next Care Ocotillo in Chandler and Sun City Recreation Centers.
"I'd definitely say that my background at DVP Professional Builders made this transition easier," David says. "Even though DVP Professional Builders also worked residential jobs, we had some pretty high-profile commercial jobs – the Arizona's Children Association, Kraft Foods, Embassy Suites by Hilton, as well as some government contracts, including the Federal Bureau of Investigations and Department of Veterans Affairs."
David's background includes 28 years in the construction industry, working on everything from custom homes to high-rise office buildings. In 2012, he became a partner in DVP Professional Builders, one of the valley's top-rated contractors. Today, he's the sole owner of Doege Development, LLC as well as DVP Professional Builders.
###