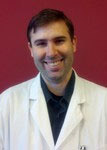 PTSD treatments, in particular, have shown amazing results from Acupuncture
(PRWEB) February 15, 2017
Licensed acupuncturist David LeGar L.Ac is proud to announce that Expertise named Accurate Acupuncture Best Acupuncturist in Phoenix for 2016. This latest accolade joins a growing list of Best Of titles for David and Accurate Acupuncture, who also won that distinction in 2015 and 2014 from Ahwatukee.
Mr. LeGar says, "These are exciting times for people who practice alternative medicines. More and more leaders in Western medicine are recognizing the value of acupuncture. Most insurers now cover acupuncture procedures, and we're even working with a number of military veterans to treat the symptoms of PTSD, as well as physical ailments they present. The PTSD treatments, in particular, have shown amazing results, particularly in regards to reducing feelings of depression."
One of David's patients, 42-year-old retired Army veteran Gary T., completed eight combat tours. After close calls with 12 IEDs and earning two Purple Hearts and a Bronze Star for Valor, Gary underwent bilateral knee surgery, as well as experiencing multiple issues with his back, neck, and both ankles. In other words, Gary experiences a great deal of chronic pain. He also has sleep issues and symptoms of PTSD.
"I didn't want to be on pain meds for the rest of my life," Gary says. "Even so, when the VA referred me to Accurate Acupuncture, I was skeptical. How were a bunch of needles going to help with pain? It wasn't even that I thought the needles would hurt; it was just that I didn't see how they would help. By the second session, though, I noticed big changes. The pain was less, I was able to sleep, and there were even changes in my PTSD. My advice to anyone considering acupuncture is to go in with an open mind. Don't be scared, and don't expect instantaneous results. I know a lot of vets who've tried acupuncture now and every one of them talks about how great it is. So many people think that pain medication is the only way to treat pain. It isn't. You have options. Talk to the VA."
Acupuncture dates back at least 4,000 years, originating in China. Practitioners employ acupuncture to treat a wide variety of issues, including chronic pain, migraines, and gastrointestinal disorders. In his clinic, David LeGar performs traditional acupuncture, electro-acupuncture, cupping, and moxibustion. David believes in a holistic approach to wellness, providing consultations with patients on not only acupuncture, but also recommendations on exercise and nutrition. In fact, initial appointments last two hours, because David spends the first hour talking with and diagnosing the patient's issues.
CONTACT:
David LeGar L.Ac
+1 (928) 274-1980
accurateacupunctureaz.com/contact/
accurateacupunctureaz.com