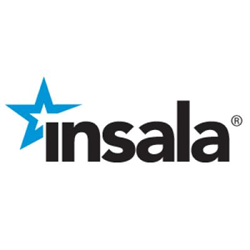 March 1 presentation will provide best practices and steps for creating marketing plans for mentorship programs that drive results.
(PRWEB) February 14, 2017
Insala, a leading provider of mentoring software and consulting, is accepting registrants for its next webinar, "Marketing Your Mentoring Program To Achieve Success," which will be held Wednesday, March 1 from 11 a.m. to 12 p.m. EST (4-5 p.m. GMT).
During the webinar, Insala will share best practices and steps for creating marketing plans for mentoring programs. An effective marketing plan is a big part of successfully launching a mentoring program, as it ensures enough relationships are made.
"This webinar is long overdue. Creating a marketing plan is a common challenge for program administrators since they aren't marketers." said Steven Grindrod, Insala Managing Director of Career Services. "We've supported many organizations with launching their mentoring programs, and over the years many clients have asked us, 'Can you provide us with marketing and communications plan for our mentoring program?' This webinar will assist you in creating one yourself."
Insala mentoring consultant Judy Corner will present the webinar. Corner is an expert in mentoring training and program planning, and has more than 20 years of experience in helping organizations create mentoring programs. She will cover the following agenda:
1. Creating your marketing plan - What tasks should be included?
2. How to create awareness to your program? For managers, mentors, mentees, executives.
3. Recruiting mentors and mentees that meet your program objectives.
4. Reporting on marketing success.
5. Keeping the program alive through marketing.
The webinar will allow for 40 minutes of presentation and 10 minutes of Q&A. Attendees are encouraged to submit questions. Visit http://info.insala.com/marketing-your-mentoring-program to register at no cost.
A provider of total mentoring solutions, Insala offers regular webinars that discuss all areas of corporate mentoring programs, including mentoring training, program planning, mentor/mentee matching, consulting, and software. To learn more about our webinars, please visit http://www.insala.com/webinars.
About Insala
Insala is a leading global provider of mentoring software and talent development solutions through innovative web-based SaaS (Software as a Service) technology. Insala seeks to be a partner to organizations by focusing on their employees' development at every stage of the employment lifecycle, providing solutions for career development, mentoring, coaching, career transition, and corporate alumni programs. For more information, please visit http://www.insala.com/ or http://twitter.com/imentoring
###