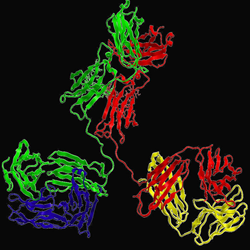 SSCI is uniquely positioned to provide an understanding of the properties of biologics in the solid-state or as liquid formulations, which is of critical importance both in the development of the product and for regulatory approval
WEST LAFAYETTE, Indiana (PRWEB) February 16, 2017
SSCI, a division of Albany Molecular Research Inc. has further extended its industry leading Biochemistry Services specifically targeting the rapidly growing needs of the biopharmaceutical sector. This service offers state-of-the-art cGMP techniques and methods for the biochemical and biosimilar characterization, product-related impurity characterization, aggregation state characterization, structure elucidation, protein formulation development, comparability, analytical method development and validation, and protein and peptide crystallization. Included in the diverse array of services available, an ultra-high resolution Q-TOF mass spectrometry is the cornerstone – a state of the art instrument that significantly enhances SSCI's capabilities in analysis and data interpretation for large molecules, including biologic drugs such as antibodies and antibody-drug conjugates, metabolites and polymers to meet the expectations outlined in the ICH Q6B Specifications: Test Procedures and Acceptance Criteria for Biotechnological/ Biological Products.
"Innovative proteins and biopharmaceuticals comprise the fastest growing class of new chemical entities in the industry," commented Patrick Tishmack, PhD, Director Analytical Development , who leads the Biochemistry Services at SSCI. "Many of these therapeutic proteins typically exist in the solid state as lyophilized powders during their manufacture or in a final formulation. Few proteins are produced as crystals or formulated as mixtures of crystalline and amorphous protein. Therefore, SSCI is uniquely positioned to provide an understanding of the properties of biologics in the solid-state or as liquid formulations, which is of critical importance both in the development of the product and for regulatory approval."
About SSCI
SSCI, a division of Albany Molecular Research Inc., provides industry leading contract solid-state and analytical testing services and exists to help companies in the pharmaceutical, food, agrochemical, and other chemical industries develop better products and get them to market more quickly. Over the past quarter century, SSCI has provided comprehensive cGMP research and analytical services in the characterization and chemistry of solid materials, with particular expertise in small and large molecules being investigated for pharmaceutical use. As the AMRI's Center of Excellence for Solid State Chemistry, its offerings include early candidate support services (in vitro analysis, stability, solubility, dissolution, excipient compatibility), solid form screening and polymorph, salt and cocrystal screening, form selection, particle engineering (process development, particle size method development), property improvement, crystallization of difficult materials, process control, biochemical analysis, full analytical chemistry support including method development and validation, intellectual property consulting and litigation support, and related research activities.
For more information about SSCI's biochemistry services, please contact 1-800-375-2179 or visit http://www.ssci-inc.com.