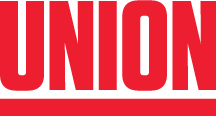 New York, NY (PRWEB) February 13, 2017
On Thursday, February 23rd, Faith in America—a monthly series of public discussions presented and hosted by Union Theological Seminary in the City of New York—welcomes Anthony D. Romero, Executive Director of the American Civil Liberties Union (ACLU) for a lecture and panel discussion titled, Religion & Faith in the Time of Trump.
This compelling and timely program will explore how civil liberties advocates and the broader faith community are aligning their values in opposition to a Trump Administration that seeks to demonize immigrants and refugees, and calls for massive deportations and bans based on religion. Mr. Romero will be joined by a distinguished cross-section of the Union community, including:
● Rev. Dr. Serene Jones, President, Union Theological Seminary
● Dr. Gary Dorrien, Reinhold Niebuhr Professor of Social Ethics, Union Theological Seminary & Professor of Religion, Columbia University
● Dr. Jerusha T. Lamptey, Assistant Professor of Islam and Ministry & Islam, Social Justice & Interreligious Engagement Program Advisor, Union Theological Seminary
● Wesley Morris, Community Organizer and Master of Divinity Candidate, Union Theological Seminary
In December 2015, when then Republican Presidential front-runner Donald J. Trump stated that the United States should close its borders to all Muslims—Protestant clergy, prominent evangelicals, and the U.S. Conference of Catholic Bishops—all lambasted him. Thirteen months later, Mr. Trump is President, and his immoral calls to ban Muslims may indeed become law. The terrible fallout from the recent Executive Order banning travelers, immigrants, and refugees from seven Muslim-majority countries has been heartbreaking and chaotic—and immediately felt by refugees of all religious backgrounds.
Under the leadership of Mr. Romero, the ACLU and other partner organizations are leading an aggressive legal challenge to the ban, charging it violates the Constitution. "Identifying specific countries with Muslim majorities and carving out exceptions for minority religions flies in the face of the constitutional principle that bans the government from either favoring or discriminating against particular religions," said Mr. Romero in a statement earlier this year. "Any effort to discriminate against Muslims and favor other religions runs afoul of the First Amendment."
Together, Mr. Romero and the evening's panelists will address how Union and the broader faith community can align with, bolster and amplify the work of secular groups like the ACLU, not only on matters related to compassionate immigration policies, but on criminal, environmental and economic justice reform.
'Faith in America' events are free and open to the public. Union Theological Seminary will stream the February
23rd event live (https://utsnyc.edu/faith-in-america-live-stream), and the series will be archived on Union's YouTube channel (https://www.youtube.com/user/unionseminary).
For more information or to RSVP, please visit http://www.utsnyc.edu/FaithInAmerica.
About Union Theological Seminary
Union Theological Seminary in the City of New York is a seminary and a graduate school of theology established in 1836 by founders "deeply impressed by the claims of the world upon the church." Union prepares women and men for committed lives of service to the church, academy and society. A Union education develops practices of mind and body that foster intellectual and academic excellence, social justice, and compassionate wisdom. Grounded in the Christian tradition and responsive to the needs of God's creation, Union's graduates make a difference wherever they serve.
Union believes that a new interreligious spirituality of radical openness and love is the world's best hope for peace, justice, and the care of God's creation. Empowered by groundbreaking inquiry aligned with practical realism and a bias for action, Union is charting a profound new course for enduring social change. Union graduates make a difference wherever they serve, practicing their vocations with courage and perseverance, and speaking clearly and acting boldly on behalf of social justice in all its forms.
About Anthony D. Romero
Anthony D. Romero is the executive director of the American Civil Liberties Union, the nation's premier defender of liberty and individual freedom. An attorney with a history of public-interest activism, Mr. Romero has led the ACLU in landmark lawsuits challenging Arizona's anti-immigrant law that invites law enforcement to engage in racial profiling; in its high-profile litigation and lobbying efforts to win the freedom to marry for same-sex couples; and in its nationwide Campaign for Smart Justice, which aims to achieve a 50% reduction in the number of Americans behind bars.
In 2007, Mr. Romero and co-author and NPR correspondent, Dina Temple-Raston, published, "In Defense of Our America: The Fight for Civil Liberties in the Age of Terror," a book that takes a critical look at civil liberties in this country at a time when constitutional freedoms are in peril.
Born in New York City to parents who hailed from Puerto Rico, Mr. Romero was the first in his family to graduate from high school. He is a graduate of Stanford University Law School and Princeton University's Woodrow Wilson School of Public Policy and International Affairs.
###
CONTACT:
Ian Rees
ianatgzandassociates.com | 215.869.9064
Kate Sann
kateatgzandassociates.com | 518.331.8671