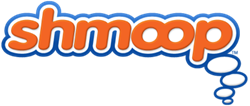 I have found Shmoop to be an excellent study tool in every sense, and one I prefer much more than the standard books.
Mountain View, California (PRWEB) April 13, 2017
At a time when an impressive extracurricular load and a seriously moving sob story still can't get a student into their dream school, schedule strength can be what separates them from the pack. The more APs, the better. Luckily for students, there are 34 of them to choose from. And even luckier for students, Shmoop has in-depth prep for every single one of the exams.
Shmoop (http://www.shmoop.com), a digital publisher known for its award-winning test prep and certified online courses, offers comprehensive topic review; hundreds of drills and multiple practice tests with answer explanations for each exam; and loads of supplemental goodies like diagnostic exams, videos, projected scores, and detailed progress monitoring.
Shmoop's AP exam prep has demonstrated measurable success across the country. For example, using Shmoop's prep, Cherry Hill East High School in New Jersey, saw an increase in average score on the AP U.S. History exam, from 3.851 in 2015 to 4.375 in 2016, and after implementing Shmoop, there was—for the first time ever at Cherry Hill East—a 100% pass rate on the exam: 64 of 64 students who took the exam received a 3 or higher.
Martin Luis Macho, a sophomore from Mater Academy Charter High School, used Shmoop for AP World History and AP Biology prep. "With a lack a substantial study materials for AP Biology, seeing as it is a complicated subject, I turned to Shmoop to study for the AP Biology exam," he said. "Thanks to Shmoop's easily comprehensive guides, and explanations, as well as the practice drills that provide stress-free practice, I was able to understand typically complex concepts without too much trouble." He concluded: "I have found Shmoop to be an excellent study tool in every sense, and one I prefer much more than the standard books."
Students and teachers looking for individual or small-group access can subscribe to Shmoop. By doing so, they will gain access to all of Shmoop's test prep as well as hundreds of online courses, including College Board-approved AP curriculum. Schools and districts can get bulk discounts on already below-market-rate materials by contacting sales(at)shmoop(dot)com.
About Shmoop
Shmoop offers hundreds of thousands of pages of original content. Their Online Courses, Test Prep, Teaching Guides, Learning Guides, and interactive Study Tools are written by teachers and experts and balance a teen-friendly, approachable style with academically rigorous concepts. Shmoop sees 15 million unique visitors a month across desktop and mobile. The company has won numerous awards from EdTech Digest, Tech & Learning, and the Association of Educational Publishers. Launched in 2008, Shmoop makes the magic happen from a labradoodle-patrolled office in Mountain View, California.
AP is a registered trademark of the College Board, which was not involved in the production of, and does not endorse, this product.