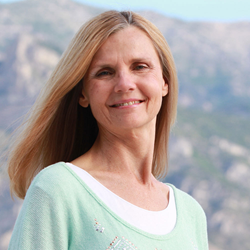 In my 30 plus years of my wellness career I've come to understand that nature holds the solution....without nature we struggle with dysfunction and disorder - with nature we find wholeness, wellness and order! That's how it was meant to be.
Gilbert, Arizona (PRWEB) February 16, 2017
CONTACT:
Erleen Tilton
+1 (480) 939-7335
essentiallife.me
Erleen Tilton, wellness expert and award-winning author, is excited to announce her Mom's/Women's Getaway and Retreat.
This retreat is such a life-changing experience for those who attend," Mrs. Tilton says. "Our first session this year begins April 20, 2017. In three days, women learn how living a healthy, happy life is simple and achievable. We address the root causes of physical and emotional dysfunction and what instead brings wellness and vitality, create meals that are healthy as well as tasty and appetizing (and easy!), learn how to detox your body and environment, and learn how essential oils help accelerate your body's processes. It's a full agenda, but don't worry, there will still be plenty of time to enjoy the beauties of nature and make new friendships that become your ongoing support team. The best part is that each goes home with a simple, easy-to-implement action plan."
Erleen knows all about implementing dramatic lifestyle changes. As a young mother, she experienced myriad health issues. With the help of a naturopath, Erleen adopted a whole food lifestyle that radically transformed her health. Since then, she's worked to introduce others to these same benefits. Her book, "The 7 Secrets of Healthy, Happy People," won the 2015 Changing the World Award from the Silver Torch Publishing Company.
In 2010, Erleen discovered the next step in her journey to total wellness: doTERRA's essential oils. The results she experienced with this product convinced her that nature's tools are the key to full-body support. She began teaching others how to use essential oils to enjoy their full benefits. Today, Erleen partners with others who wish to follow the same path to health and financial wellness.
Everyone who registers for the Mom's/Women's Getaway and Retreat receives a free copy of Erleen's book. Early-bird registrations also save 33% on the cost of the retreat. Or, bring a friend and get two registrations for the price of one.