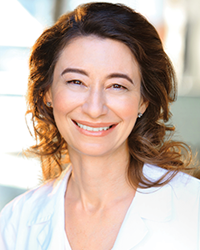 Wausau, WI (PRWEB) February 14, 2017
ASLMS 2017, the Annual Conference of the American Society for Laser Medicine & Surgery, Inc. (ASLMS), will take place April 5 – 9, 2017 in San Diego, California. The conference is regarded as the top international meeting for the exchange of information on medical laser and energy-based technologies.
2017 marks the 37th year of the ASLMS Annual Conference. The location holds special significance to the Society because San Diego was the site of the first meeting of the ASLMS in 1981. Founders Ellet H. Drake, MD and Leon Goldman, MD hosted 173 outstanding physicians and scientists from around the world at the inaugural meeting held in San Diego in January, 1981. Today, the Society has over 4,000 members with over 50 medical specialties represented.
True to the vision of the founders, conference attendees continue to represent a multidisciplinary array of scientists, clinicians, nursing and allied health care professionals, students, residents, fellows-in-training, and industry representatives.
"The ASLMS conference is one of my favorite academic events of the year," said Kristen M. Kelly, MD, ASLMS President." I love interacting with scientists, physicians, industry members, and allied health professionals from around the world and hearing talks on the latest studies related to light and energy based devices. I am especially excited about this year as we have made an extra push to invite people from many countries and backgrounds and I look forward to stimulating discussions!"
The latest advances will be discussed covering dermatologic conditions, aesthetic treatments, women's health, pediatric applications, laser dental applications, physical medicine, photodynamic therapy, photobiomodulation, and veterinary medicine.
New for 2017 is a special CME Session, Moving from the Lab to the Clinic, which will focus on the translation of technologies and concepts from the laboratory to evaluation and implementation in a clinical environment.
"As a biomedical scientist and engineer, one of the things I am most interested in is trying to get the technologies and methods that we develop into the hands of the clinicians," said Bernard Choi, PhD, ASLMS 2017 Co-Chair. "The ASLMS Annual Conference is a fantastic place to learn about clinical problems and all sorts of clinical disciplines, as well as to see how others are working on translating solutions from the laboratory and the private sector into the clinics."
ASLMS 2017 hot topics include:

New techniques involving light to treat cancer and kill bacterial infections
The picosecond revolution continues: a deeper understanding of skin rejuvenation techniques
Photobiomodulation may inhibit tumor growth by stimulating the immune response
Prevention of acute and treatment of chronic radiation dermatitis
Vaginal wall rejuvenation without the use of hormones
In addition to the courses and sessions, the conference will feature guest speakers, exhibits, ePosters, and evening events to allow attendees the opportunity to gain further knowledge and make connections.
The location of the meeting in San Diego also provides attendees the opportunity to experience an area with many amenities. "We are very excited to have the ASLMS Annual Conference in San Diego this year," said Arisa Ortiz, MD, ASLMS 2017 Co-Chair. "You cannot beat the weather. It is a great vacation spot for families, with attractions including Sea World, Lego Land and the zoo. The nightlife has plenty to offer including the Gaslamp District which features many great restaurants and lounges."
For more information about the ASLMS, visit aslms.org | About ASLMS | Media Center, call 877-258-6028 or email Andrea Alstad, Marketing and Communications Manager at andrea(at)aslms(dot)org