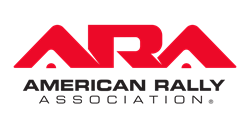 MANIWAKI, Québec, Canada (PRWEB) February 14, 2017
Subaru Rally Team USA driver David Higgins and co-driver Craig Drew celebrated a hard fought victory on Saturday at Rallye Perce-Neige, the American Rally Association's inaugural event. The pair faced down strong challenges on multiple fronts but managed to stave off the bad luck and major mechanical issues that befell their close competition.
The Event: Rallye Perce-Neige (Snow-Drop Rally in English), is a single day event that covers 143 stage miles in 12 hours. The rally puts a strong emphasis on endurance and perseverance, with several stages more than 15 miles in length run in the deep woods during both day and night. Temperatures hovered near the 0°F mark for most of Saturday, perfect conditions for ice and snow covered stage roads. The event is unique to many American drivers as it allows DOT legal studded tires, a necessary aid to help with the tough conditions.
Podiums, In Brief: Joining Higgins and Drew on the overall ARA podium were SRT USA teammates Travis Pastrana and Robbie Durant following a quick, if inconsistent, drive. Rounding out the podium were "Crazy" Leo Urlichich and Alex Kuhirani in a Production 4WD car. Urlichich and Kuhirani also took top honors in Production 4WD and, thanks to a dual entry, first overall in the Canadian Rally Championship standings.
Bill Bacon celebrated his return to rally after 6 years by winning the Restricted Open 4WD class with co-driver Greg Dorman in a Rocket Rally prepared car. Bacon and Dorman also took second in the Canadian standings. Jeremy Norris and Brian Johnson finished second in RO4WD following a close early battle with Bacon. After getting stuck in a snowbank for 20 minutes, Travis Nease and Krista Skucas escaped but soon discovered they lacked boost. Despite the turbo issues, the pair brought the car home for points, finishing third on the RO4WD podium.
Ryan Millen and Rhianon Gelsomino driving their production based Toyota RAV4 dominated the Open 2WD class, finishing first in class by a 20 minute margin. Cameron Steely and Preston Osborn overcame second hand pace notes and a roll on SS11 to finish second in the O2WD class. Also suffering an off were third place finishers Dave Wallingford and Leanne Junnila, who found themselves stuck in a snowbank for 20 minutes on the final stage of the rally before freeing themselves.
Competitor Highlights: "Some of the roads are very, very, challenging," said Higgins, stressing the difficulty of Perce-Neige. "They were quite rough and bumpy in places. But rallying is not meant to be easy and this rally, certainly, was one of the biggest challenges I've had in a long time."
Those challenges for Higgins and Drew began early on, an error during car setup saw parts of their Subaru's suspension set for full stiff rather than full soft. The issue forced Higgins to drive cautiously during the first loop. Despite the restricted pace, the pair found themselves leading the rally at Service 1. Heading into the forest stages of day's second loop Higgins and Drew fell into their usual rhythm of quick, yet composed driving. Though two small issues found the pair later in the day, a broken exhaust on the second loop followed by a knocked out headlight on the third. Neither cause much issue.
At the podium, both Higgins and Drew emphasized the physical challenge of the rally, but were excited to finish it all the same. "We are super happy to win the first round of the championship!" said co-driver Craig Drew. "It was a very very tough rally and David [Higgins] did fantastic. The car has been awesome and everybody on the team did great!"
Travis Pastrana and Robbie Durant had some trouble getting to grips on the slick surface of PerceNeige. The pair spun three times during the morning loop and came into the first service 25 seconds behind the rally leaders. Pastrana called the performance, "not great," and decided to take on a unique strategy to make up time on Saturday's second loop. Instead of opting for a studded tire, like Higgins, Pastrana chose to take a gamble on standard snow tires. Snow tires were likely to be slower on the icy stages early in the loop, but potentially faster in the deeper snow of the forest stages.
Unfortunately, the gamble didn't pay out. Pastrana lost 39 seconds to Higgins during the second loop. Durant described the second loop as, "very difficult," and later added, "sometimes there was a bit of surprise where the ice almost wasn't, as we thought in the recce, and then a side that got more snow on it, or less. But generally super slippy. Very fast. Very difficult to judge your pace."
Though initially disappointed, Pastrana was quick to find positives in the weekend. "But honestly, the notes were good. It felt like all the work that we put in on the offseason, all the work that we put in last night with our videos - everything paid off really well," said Pastrana. "We have a little more to do now!"
A strong early start for newly reunited Subaru Rally Team Canada aces Antoine L'Estage and Alan Ockwell saw the duo lead through Perce-Neige's first three stages. They were later betrayed by a bevy of mechanical issues, including the loss of front drive, and ultimately retired on the rally's penultimate stage.
Also suffering mechanical issues were 2016 CRC Championship runner-up Boris Djordjevic and codriver John Hall. Their Mitsubishi Evo X suffered issues with its transfer case, center differential, power-steering, and brakes - all in quick succession.
"Its a case of doing the calculation," said Hall, "do we go back to service early and take the restart penalty? Or can we get ourselves through stages. So thats what we chose to do."
Djordjevic and Hall made it into service and ultimately finished the rally 6th overall in ARA standings.
Bill Bacon returned from his 6 year absence in stage rally with a bang. Bacon, a successful privateer and former driver for Suzuki Canada, was known for smooth, consistent, and quick driving back then. Perce-Neige proved that those skills had not atrophied. Bacon and veteran co-driver Greg Dorman came into the weekend with hopes of simply having a good drive, but found themselves first in the Restricted Open 4WD class and second in the overall CRC standings by day's end, much to their surprise.
"It's a really long event, and the way it's formatted now, you almost might as well not have a service because of the distances you're covering, they're huge legs," Bacon told the CRC. "I didn't know my stage times or where we stood until the final service."
Bacon rented a his Subaru STi from Rocket Rally for Perce-Neige, the same car that Pat Richard drove to win the 2013 running of the event. It's unclear if that partnership will continue or if this was a one-off weekend, but we're going to keep an eye on it.
Speaking of returning drivers, this weekend "Crazy" Leo Urlichich competed in his first North American rally event since 2013. After mixed results in Canada and US, Leo secured a ride in the Drive DMACK Fiesta Trophy, a support series of the World Rally Championship. An up and down season forced Urlichich to take a break from competition, he now helps run a rally school in Toronto.
For Perce-Neige, Crazy Leo and co-driver Alex Kuhirani drove a familiar car with a new face, Urlichich's 2007 STi, this time prepped for the Production 4WD class. Despite the pair's relative unfamiliarity with the hardware, and each other, they quickly clicked and began to drive a smooth, fast, and uneventful rally.
"I've been kind of driving my own thing," said Urlichich, "I was explicitly told to first get it to first service, then get it second service, and so on. Now we're here."
"Here" is the third place spot on the ARA Overall Podium and first on the CRC. A position Urlichich and Kuhirani took halfway through the rally and never returned.
Kuhirani credited the performance to preparation. "The event went really well," Kuhirani told the CRC. "Leo has a lot of words and complexity in his notes, so we worked together before the rally so I could learn his system. It paid off because we had a good rally with no moments, no drama.
Ryan Millen has a new co-driver in the Toyota Rally Rav4 for the 2017 season, Rhianon Gelsomino. After select regional events last year, Millen and Gelsomino entered Rallye Perce-Neige set on one thing, the Open 2WD class championship. They showed that desire from the first stage of the rally. The pair set an untouchable pace in their class, 4 seconds a mile faster than their closest competition. They would maintain that speed for the majority of the rally, avoiding issues and finishing first in O2WD by 20 minutes.
"I don't love snow rallies," said Millen, "I find them very challenging. Sometimes you gotta do things that put you out of your comfort zone and make you push."
Cameron Steely and Preston Osborn were the favorites to challenge Millen and Gelsomino coming into the weekend. Last year, Steely and Millen were close rivals, trading wins and pushing each other to the limit. For Perce-Neige, Steely and Osborn had a late entry and could not attend recce. They had a friend draw up pace notes, putting the pair at a significant disadvantage. Compounding the issue with notes, Steely and Osborn were not competing in their usual Fiesta ST. Rather, the pair drove their older Fiesta R1 at the event.
Despite the circumstances, Steely and Osborn drove a competitive rally. Despite a minor off and slow roll Steely and Osborn managed to secure second place in class. Steely had praise for the DOT legal studded tires permitted at Perce-Neige, "I'm loving the studs, it makes it so much better. A lot more grip, especially with 2WD."
Jason Bailey and Shayne Peterson in the Trailer Park Boys livery Fiesta had a promising start to Perce-Neige. The pair were involved in a hotly contested three way battle with Cameron Steely and Dave Wallingford before catching a hidden rock with their front skid-plate on SS9. The impact cracked their Fiesta's oil pan, ending their rally.
Results:
Pos. Driver Car Class
1 Higgins/Drew Subaru WRX STI O4WD
2 Pastrana/Durant Subaru WRX STI O4WD
3 Urlichich/Kuhirani Subaru STI P4WD
4 Bacon/Dorman Subaru Impreza RO4WD
5 Norris/Johnson Subaru Impreza RO4WD
6 Djordjevic/Hall Mitsubishi EVO X O4WD
7 Millen/R. Gelsomino Toyota RAV4 SE O2WD
8 Grochowski/Morison Subaru Impreza 2.5RS P4WD
9 Steely/Osborn Ford Fiesta R1 O2WD
10 Nease/Skucas Subaru Impreza WRX STI O4WD
11 Wallingford/Junnila Ford Fiesta R2T O2WD
DNF Nickel/A. Gelsomino Subaru Crosstrek O4WD
DNF Bailey/Peterson Ford Fiesta R2 O2WD
The Organization, About American Rally Association (ARA)
We are a member driven organization dedicated to the sport of stage rally by providing a transparent and inclusive sanctioning body. A 501 (c)(3) non-profit, ARA is lead by elected and appointed board members who deliver a framework for safety, competition, promotion, and educational forums for all aspects of the sport. The common goal of our members, volunteers, and organization is a thriving stage rally program in America.