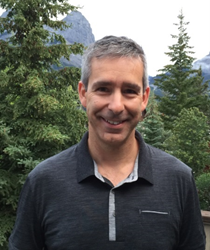 Tim Mulcahy, CEO of RMC Learning Solutions™, says "Mike Griffiths' passion for Agile and Project Management continue to make him a key contributor to the goals and future direction of the RMC organization.
Minnetonka, MN (PRWEB) February 15, 2017
Mike is a project manager, consultant, and author. He is also a regular columnist at ProjectManagement.com. He holds multiple project management and Agile-related certifications, including the PMI Agile Certified Practitioner (PMI-ACP)® designation.
Mike's career spans many disciplines, and he has a variety of accomplishments. In 1994, he was involved in creating the agile Dynamic Systems Development Method (DSDM) and has been using agile methods including Feature Driven Development (FDD), Scrum and XP for the last 23 years. He served on the Board of Directors for the Agile Alliance and the board of the Agile Project Leadership Network (APLN).
In addition to Agile methods, Mike is interested and active in traditional project management. He holds PRINCE2 and Project Management Professional (PMP)® certifications and is a contributor to the Project Management Body of Knowledge (PMBOK® Guide), Third Edition through Sixth Edition. Mike was a co-author of the Software Extension to the PMBOK® Guide and is currently chair of the PMI Committee to create the upcoming PMI Agile Practice Guide.
Mike is a faculty member at the University of Calgary where he teaches in the Masters of Science Software Engineering program. He is also a frequent contributor to project management and agile publications including Cutter Consortium, Agile Journal and ProjectManagement.com. He is also engaged in his local PMI Chapter where he has been recognized for the following awards from PMI:
2005 - Winner - PMI-SAC Award - "Distinguished Contribution by an Individual,"
2007 - Winner - PMI-SAC Award - "Best Project Management Literature,"
2010 - Winner - PMI-SAC Award - "Project of the Year,"
2013 - IEEE Computer Society - "Outstanding Contribution Award"
2014 - Recipient – PMI-SAC Fellow – " Contributions to the field of Project Management"
About RMC Learning Solutions
Founded by Rita Mulcahy in 1991, RMC is the worldwide innovator in Project Management, Business Analysis and Agile training and professional development. Over the last 20+ years, hundreds of thousands of students in over 60 regions across the globe have utilized one of RMC's proprietary professional development resources, classes, or eLearning courses to expand their knowledge and further their careers. Today, RMC offers a wide range of innovative project management, business analysis and agile classes and products to help beginners, advanced practitioners, and experienced professionals improve their skills and knowledge as well as prepare for certification.