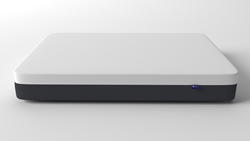 By handling design and manufacture completely in-house, we are able to deliver the best mattress and pass the great savings onto our customers.
Pasadena, CA (PRWEB) February 15, 2017
US based mattress specialists Qomfort have announced the launch of their innovative foam mattresses, designed to deliver the very best in high quality sleep.
Having moved to California to study, Co-founder Jay and Malcolm quickly recognized a gap in the sleep market, after struggling to find a high quality mattress that really suited their needs at an affordable price. They recognized that the mattress market was saturated with either poor quality and cheap mattresses or very expensive high-end types. Furthermore, traditional mattress companies can take a long time to deliver and worst still, returns aren't accepted if the mattress doesn't suit the customer. Recognizing a better way, Qomfort was launched.
The concept behind Qomfort is simple – the company aim to provide a great service, offering their customers a 100-nights trial, free shipping and a 10-year warranty. Not only does the brand sell industry leading mattresses at an affordable price, but they provide the highest level of customer service and experience.
Committed to delivering uncompromising quality and affordability, Qomfort handle design and manufacturing of their mattresses completely in-house. This allows the brand the ability to ensure 100% perfection for each mattress shipped. Operating solely online and managing all aspects of the business in-house means Qomfort are able to make considerable savings when compared to their more traditional competitors – meaning greater savings can be passed on to customers.
The Qomfort foam mattress is the result of research which combined science with functional design, to deliver the ultimate in multi-layer sleep comfort. Qomfort's signature mattresses feature gel-infused memory foam, open cell ventilation, a transitional layer for stability and a high-density firm layer for durable comfort.
Compared to many other mattresses, Qomfort mattresses offer exceptional quality and affordability, starting at $399 to $689 with free delivery. Comparing this to other brand mattresses which can retail at over $1000, the Qomfort range delivers high-quality at a price that doesn't break the bank.
For further information about how Qomfort mattresses can revolutionize your sleep, please visit the official website at https://www.qomfortsleep.com or alternatively use the contact details shown with this release.
About Qomfort:
Qomfort are a US online-based mattress company with a passion for providing the very highest standards in memory foam mattresses. The mattress comes with 100-night return policy. Having invested time and money into designing their bespoke foam mattresses, the brand is proud to produce each and every one completely in-house, meaning cost effective production, savings for customers and absolutely no compromise on quality.
Media Contact:
Contact: Jay Xu
Telephone: 888-326-0706
Email: support(at)qomfortsleep(dot)com
Website: https://www.qomfortsleep.com