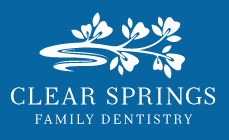 Kyle, Texas (PRWEB) February 13, 2017
Respected Kyle, TX dentist, Dr. David McIntyre, with Clear Springs Family Dentistry, is celebrating American Heart Month by raising awareness of the link between untreated gum disease and heart disease. To educate and treat as many patients as possible, Dr. McIntyre is now accepting new patients for gum disease consultations, scaling and root planing and periodontal disease maintenance with or without referrals.
Gum disease is a bacterial infection of the gums that, if left untreated, can lead to serious conditions including pain and tooth loss. In the early stages, many patients do not notice they have gum disease; however, some may notice red, swollen or bleeding gums. If allowed to progress, periodontal disease can cause bad breath, pain, changes in how teeth fit together and eventually the loss of permanent teeth.
As a noted dentist in Kyle, TX, Dr. McIntyre knows that the dangers of gum disease go further than tooth loss. Gum disease has been shown to have a direct link to heart disease and many other serious conditions. Researchers believe that the bacteria responsible for periodontal disease travel to the bloodstream and throughout the body through the open infection in the gums. Among other systemic effects, including diabetes, some cancers and stroke, preexisting heart conditions may be exacerbated and new cardiovascular issues can also develop.
Dr. McIntyre recommends patients receive regular hygiene cleanings with a qualified dentist to check for gum disease. If gum disease is found, scaling and root planing can effectively eradicate harmful bacteria. After a successful procedure, patients return for regular periodontal maintenance treatments to ensure the disease does not progress.
Dr. McIntyre welcomes new patients who may be showing signs of gum disease or who are looking for a new dentist in Kyle, TX to oversee periodontal disease maintenance treatments. Visit the Clear Springs Family Dentistry website http://www.clearspringsdentistry.com for more information or call 512-268-4011 to schedule a consultation with Dr. McIntyre.
About the Doctor
Clear Springs Family Dentistry is a general dental practice offering personalized dental care to patients in Kyle, TX. Dr. David McIntyre is a dentist who values building relationships with each of his patients to truly understand their unique needs and help them reach the healthy smile they deserve. Dr. McIntyre offers a wide variety of services including dental implants, cosmetic dentistry, periodontal treatments, dental crowns and pediatric dentistry. To learn more about Dr. McIntyre or the services he offers, please visit http://www.clearspringsdentistry.com or call (512) 268-4011 to schedule an appointment.