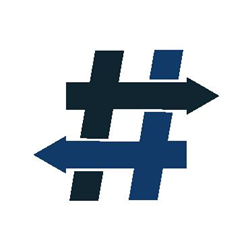 St. Petersburg, Florida (PRWEB) February 15, 2017
Hashtag Fulfillment, a Tampa Bay area-based direct-to-consumer (D2C) fulfillment company, announced today that it is expanding its operations, signing a lease on a new 80,000 square foot fulfillment center. The new facility will provide substantial growth and employment opportunities in Pinellas County.
The company currently operates in Saint Petersburg, Florida, offering direct-to-consumer third party logistics, and reverse logistic services for e-commerce based businesses. In 2016, Hashtag Fulfillment ranked as the eighteenth fastest growing company in Florida by Inc. Magazine and attributes its growth to a passion of consistently providing high-quality fulfillment services to its customers.
Since their launch in 2014, Hashtag Fulfillment has experienced exponential growth. The company currently employs over one hundred Tampa Bay area residents, and, with its new fulfillment center, is expecting to add fifty additional employees in 2017. "We love the Tampa Bay area," said Co-Founder and & CEO, William Oliver. "This is our home. Many of our employees grew up in this area and we are excited to continue to grow. We are looking for hard-working, talented, high-character individuals that are looking for an opportunity to grow with us."
To learn more about working at Hashtag Fulfillment center, visit http://www.hashtagfulfillment.com/get-in-touch