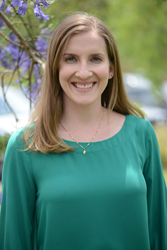 From the very beginning, we have had one objective: to provide individualized programs that meet the needs of each unique client and their family.
(PRWEB) February 15, 2017
Autism Spectrum Therapies (AST), one of the leading national providers of interventions for children with autism is expanding their services in Illinois to include the AST Learning Center which will provide early intervention to kids ages 18 months to 7 years old beginning February 27, 2017. AST's head of partnerships, Rob Haupt, summarized the company's vision this way, "From the very beginning, we have had one objective: to provide individualized programs that meet the needs of each unique client and their family."
AST's Clinical Director for Illinois, Kelly Namanja shared, "It has been so exciting to bring AST's high-quality ABA services to Illinois. Now with the opening of our AST Learning Center, we will be able to support kids in gaining many of the necessary skills for entering general education with one to one attention in a fun environment." The AST Learning Center uses the principles of Verbal Behavior (VB) and Applied Behavior Analysis (ABA) to support kids with goals ranging from communication, social skills and self-help skills to making friends. Center-based services can be supplemented with AST's home-based services to help with generalization of skills. Both types of services are funded by insurance companies for children with a medical diagnosis of autism.
One of the pillars of AST is to individualize programs to meet the needs of each child, family and community. "It means so much to have a nationally known ABA therapy provider we can share with our families that has no waitlist for providing service. We feel confident referring to AST and appreciate their willingness to collaborate with our Speech and Occupational therapists to ensure a continuity of care for the best possible outcomes," said Marlies Gramann, Director of Outpatient Services for JCFS Integrated Pediatric Intervention program.
AST began serving the autism community in 2001 in California and has since grown to serve communities in Arizona, Illinois, Washington, Louisiana New Mexico and Michigan. To learn more about the Northshore Learning Center email northbrook@autismtherapies.com.
About Autism Spectrum Therapies:
Autism Spectrum Therapies (AST) is committed to helping children succeed in school and in life. Rooted in Applied Behavior Analysis (ABA), the strongest and broadest evidence-based approach, AST offers the most clinically appropriate and effective services within a family-friendly environment to infants, children and adults. Working in families' homes, communities, and schools, AST addresses all developmental needs, including language development, social skills, and building independence across the lifespan. Employing the finest clinicians including an unmatched number of Ph.D.'s (10 and growing) and over 90 Board Certified Behavior Analysts, AST continues to grow nationally in applied clinical and research communities. Explore their website, http://www.autismtherapies.com, and discover how Autism Spectrum Therapies is helping individuals with autism achieve their full potential.
AST is part of the Learn It family of companies, which also includes Light Street Special Education Services, also in Illinois to help all children succeed in school and life. Learn more about these companies at http://www.learnitsystems.com/family