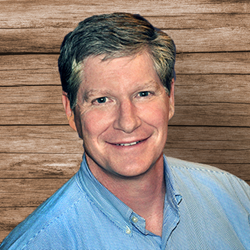 Black Bear as a whole is anticipating Rob's presence in the company. We're looking forward to the strategic solutions he can bring to the team and for our clients. - Joel Black
Atlanta, GA (PRWEB) February 17, 2017
Black Bear Design, one of North America's top digital marketing agencies, is pleased to announce Rob Maxwell as the newest addition to the company as the Art Director and Senior Graphic Designer. Rob joins the team with over 30 years of experience in art direction, graphic design, and marketing. Rob is an established marketing professional specializing in strategizing and designing effective marketing and advertising solutions for print, digital, web, email, video, and so much more.
Black Bear is pleased to bring Rob to the team for his ability to expand the services the agency can offer to clients. Utilizing his experience and superb ability to solve problems, the company is confident they can generate new concepts and ideas to be rolled out in the coming months. Rob brings with him a wealth of industry knowledge, and works to keep current with design trends through consistent outreach and certifications.
In 2016 and already in 2017, Black Bear has been the recipient of new awards and recognition, including a Davey Award, GDUSA Award, and was ranked a Top Atlanta Graphic Design Firm by four different agency evaluators. They were also recently given recognition of being one of the top digital design agencies in North America by UpCity. The trajectory the company is taking is strong and constant, and they are confident the knowledge Rob brings to the team to create out-of-the-box ideas will only propel them forward.
Joel Black, Managing Partner at Black Bear Design, notes Rob's addition, "Black Bear is anticipating Rob's presence in the company. We're looking forward to the strategic solutions he can bring to the team and for our clients." Joel understands the cohesiveness of the team is reliant on recruiting only the best talent for the job, and he is confident Rob will blend in perfectly while continuing to lead the team to new heights.
About Black Bear Design
Black Bear Design is an Atlanta-based digital agency offering social media, online marketing and website and graphic design services to small businesses. We are a dedicated group of marketers and designers committed to providing stellar service to clients across the country. Interested in learning more about us or how we can help amplify marketing efforts? Please find out more at https://www.blackbeardesign.com/