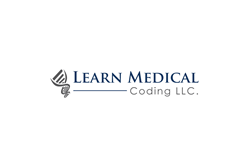 By providing students with medical coding knowledge, test taking skills, and hands- on experience students will pass the exam and become successful medical coders.
Hunt Valley, Maryland (PRWEB) February 15, 2017
Learn Medical Coding LLC. (LMC) provides medical coding training for coding all specialties including inpatient and outpatient coding. Students have the option of taking an online self- study or webinar courses. LMC is pleased to announce a new live virtual medical coding course entitled Learn Medical Coding LLC.20 Week Live! Virtual Webinar CPC Medical Coding Course. The course starts March 7, 2017.
This course prepares students to pass the AAPC CPC Certification exam successfully. Students that completes this course is 80 percent more likely to pass the certification exam than students that do not. This course is more beneficial than most courses because of the test taking skills that are gained during class and the coding knowledge the students will receive from coding real cases.
Students will take at least 15 practice test during the course to prepare students with similar test questions that will be on the exam, to help alleviate stress and anxiety during the actual certification exam and for practicing exam time management.
LMC Virtual Medical Office is also included in the course. The virtual office allows students to experience what it will feel like to work in a physician's office and code real coding cases. The VMO will prepare students for the real world of coding!