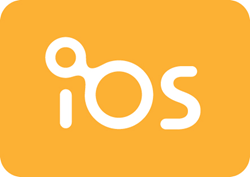 Texas Health has automated more than 300 facilities with IOS' technology throughout 16 counties in the Dallas/Fort Worth area.
Aliso Viejo, Calif. and Arlington, Texas (PRWEB) February 14, 2017
Inventory Optimization Solutions (IOS) and Texas Health Resources have expanded their partnership by offering health care consulting services wrapped around tenured, proven technology. Texas Health's goal is to help health care organizations repair the breaks in the supply chain by leveraging the IOS procurement and inventory platform (ENVI) and proven processes that create hard-dollar savings. Texas Health has automated more than 300 facilities with IOS' technology throughout 16 counties in the Dallas/Fort Worth area. Their experience is vast, and the partnership provides a valuable service to the non-acute market and helps create visibility across the entire health care continuum.
Since 2013, Texas Health has implemented ENVI™, IOS' next-generation complete supply chain solution, to standardize products in multiple categories and ensure consistent purchasing, receiving and accounts payable processes. Texas Health has saved $6 million through the non-acute program and its reliable, transparent supply chain. It uses ENVI to create an approval process to prevent unnecessary orders, and leverage supply chain data to make more informed, cross-enterprise buying decisions. Texas Health has also lowered risk by proactively managing product recalls and backorders.
"We liked IOS' technology so much that we wrapped consulting and outsourced supply chain services around it," said Nate Mickish, Texas Health Resources. "Our partnership has created true value, as well as a new model for the health care market."
"Our partnership with Texas Health offers the non-acute healthcare community guaranteed success," said Steve Britt, Managing Partner, IOS. "Through our 13 years of market experience and proven technology, and Texas Health's expertise as one of the nation's largest IDNs, we have a proven solution to help our customers drive cost out of the supply chain."
Both companies agree that "best practice" means leveraging both technology and process; and with acute-care programs expanding into the non-acute space, now is the time to share this information with the industry. The companies are hosting a free webinar on Wednesday, Feb. 22, 2017, at 3:00 p.m. EDT, focused on driving savings and efficiencies. Texas Health will share the winning strategies that turned its supply chain into a strategic asset. Reach out via http://www.ioscorp.com for an invite or more information.
About IOS
With the nation's largest footprint in the non-acute healthcare supply chain, IOS works with more than 4,500 critical access hospitals, ambulatory surgery centers, long-term care facilities and physician clinics. Treating the supply chain like a science, IOS has carved out a leadership position in the industry with stellar customer service and years of innovative technology development.
About Texas Health Resources
Texas Health Resources is one of the largest faith-based, nonprofit health systems in the United States. The health system, which along with UT Southwestern founded Southwestern Health Resources in 2016 to make it easier for North Texans to access the highest quality care consistently in a responsive and coordinated manner, includes 29 hospital locations that are owned, operated, joint-ventured or affiliated with Texas Health Resources. It includes Texas Health Presbyterian Dallas, Texas Health Arlington Memorial, Texas Health Harris Methodist and Texas Health Huguley Hospitals, Texas Health Physicians Group, outpatient facilities, behavioral health and home health, preventive and fitness services, and an organization for medical research and education. For more information about Texas Health Resources, call 1-877-THR-WELL, or visit http://www.TexasHealth.org.