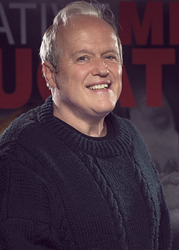 This case could help establish a dangerous precedent when any potential plaintiff does not have to show actual copying of melody, harmony, rhythm or lyrics, as has always been the case...
Nashville, TN (PRWEB) February 15, 2017
SAE Institute Nashville Music Business Program Chairperson, Dr. E. Michael Harrington, will share his expertise as a panelist at the 'Blurred v. Bright: The Changing Analysis of Copyright Infringement in Music' Conference, convening March 23, 2017, at The University of Colorado Law School. The event is organized by Silicon Flatirons and will focus on the 'Blurred Lines' case, in which Marvin Gaye's estate won a multi-million dollar judgment against songwriters and recording artists Pharrell Williams and Robin Thicke for copyright infringement.
Dr. Harrington is a nationally recognized expert in the area of copyright law in music. His expert opinion on the infamous 'Blurred Lines' verdict has been sought out and shared by several media outlets.
"This case could help establish a dangerous precedent when any potential plaintiff does not have to show actual copying of melody, harmony, rhythm or lyrics, as has always been the case up until now, but only a vague and subjective 'reminds me of' claim," says Harrington.
No stranger to lending his expertise as a musicology expert witness in several high profile copyright infringement cases, Dr. Harrington will share his expert views on a panel session 'Artistic Impact,' which will no doubt be a lively discussion considering his strong opinion on the verdict and his support of the plaintiffs.
"The 'Blurred Lines' decision is the worst music copyright infringement decision ever because not only was no copyrightable expression copied, but no expression was copied. It is the first case in which a defendant was found guilty in which no melody was copied, no harmony was copied, no lyrics were copied, no rhythmic expression was copied and no sampling occurred," says Harrington. "Both songs are in the same style, similar tempo and feel, and feature similar partying sounds. But 'similarity' or 'reminds me of' or 'you can sing this melody to that other song,' which isn't technically true, does not make for an intelligent standard."
Dr. Harrington says there has been a tremendous increase in demand for his expertise in copyright issues from potential plaintiffs. "I have seen my work as an expert witness get much busier as I am contacted by more potential plaintiffs now than ever. Most of these plaintiffs feel more emboldened now due to the new, lower and 'Blurred Lines' of musical evidence."
Dr. Harrington's expert opinion on the 'Blurred Lines' verdict has been shared with many media outlets including USA Today, ABC News, Daily Mail, WSMV NBC 4 Nashville, Bloomberg Podcast, Malay Mail Online.
Dr. E. Michael Harrington, CEO of E. Michael Music, has shared his plethora of experience as a consultant and expert witness on many copyright issues involving Mariah Carey, Lady Gaga, Britney Spears, Keith Urban, Rascal Flatts, the Dixie Chicks, director Steven Spielberg, and many others.
About SAE Institute
SAE Institute provides aspiring creative media professionals with a foundation of practical theory and valuable hands-on training in their chosen areas of concentration. Under the guidance of industry-experienced faculty, students gain the essential experience they need for entry-level jobs in the creative media industry. Students are supported in their job searches by SAE Institute's international network of alumni, many of whom are leaders in the music, film, game arts, and live performance arenas. SAE Institute offers programs in Audio Technology in seven US campuses, along with a Music Business program at select locations, all fully accredited and focused on preparing students for employment upon graduation. Bachelor's Degree programs in Animation & Visual Effects, Digital Filmmaking, Game Art & Design, Interactive Audio, and Sound Arts are available at SAE Institute San Jose and SAE Expression College in the San Francisco Bay Area, formerly Ex'pression College. SAE Institute Group, Inc. is a part of Navitas LTD. Learn more at usa.sae.edu.
About Navitas
Navitas is an Australian global education leader, providing pre-university and university programs, English language courses, migrant education and settlement services, creative media education, student recruitment, professional development, and corporate training services to more than 80,000 students across a network of over 120 colleges and campuses in 31 countries. Learn more at Navitas.com.