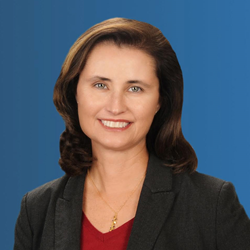 "As demand for CMS' products and services continues to grow rapidly, we are fortunate to have two outstanding leaders join our executive team," said Drake Pruitt, Chief Executive Officer at CMS.
PHOENIX, Ariz. (PRWEB) February 15, 2017
Contractor Management Services (CMS), the leading provider of software technologies and services that help manage independent workers, today announced that Jeelani Shaik has joined the company as Chief Technology Officer and that Colleen Shannon has joined the company as Chief Financial Officer.
"As demand for CMS' products and services continues to grow rapidly, we are fortunate to have two outstanding leaders join our executive team," said Drake Pruitt, Chief Executive Officer at CMS. "Jeelani and Colleen each bring a wealth of experience and demonstrated success to CMS in their respective areas. Their contributions to the growth of CMS as a technology leader will be invaluable as we continue to meet the growing needs of our transportation and home care customer base."
As CTO at CMS, Shaik will own and drive strategic, cross-company software technology initiatives that maximize the impact of CMS' offerings to its clients and partners. He will be responsible for the platform and product technology, development, delivery, IT, security and compliance, and SaaS support.
"I can't imagine a more pivotal moment to join CMS," stated Shaik. "CMS is investing to lead the transformation of the on-demand independent contracting model and employing modern software technology and microservices, well ahead of the curve in the space. I'm excited to be onboard to drive and lead the technology implementation."
Shaik most recently served as Chief Technology Officer at D3 Banking, where he was the master architect and one of the founding members of company's highly configurable, enterprise-level, multi-tenant digital API banking platform and product offerings. Shaik led the design, development and delivery of the product, and successful deployment at large financial institutions serving millions of users. He brings more than 18 years of progressive experience in product ideation, and technology innovation and development to accelerate revenue growth for market-leading finance and business services companies.
As CFO at CMS, Shannon is responsible for leading all global financial matters of CMS including accounting, capital structure, treasury, tax, internal audit, risk, human resources, and for contribution to corporate strategy.
"I am honored to join CMS, and have clearly recognized the positive impact that CMS has had in helping our customers," said Shannon. "In my career, I've observed how organizations that use contingent workers can struggle with the demanding nature of recruiting, onboarding, compliance, settlement, and retention, and I was delighted to discover that CMS is at the forefront of removing these obstacles."
Shannon brings with her a rich background in global financial and operational management, financial planning and analysis, strategic planning, private and public company administration, and Big 4 audit experience. She has worked in senior financial roles for growing technology companies such as Lumension and ViaSoft, and began her career as an auditor with Ernst & Young. Most recently, Colleen served as the Chief Financial Officer of Remarkable Health.
Contractor Management Services (CMS) is the leading provider of services and software technology solutions that eliminate the burdens of payment processing, back-office administration and managing compliance workflows for contracting companies using independent contractors. CMS' ICM Power® platform combines SaaS technology and workflow expertise to help our clients meet the requirements complex state and federal regulations regarding independent contractors. Our cloud–based service offering has managed billions of dollars in processed transactions, while proving valuable back-office solutions for independent contractors to manage their businesses. CMS is a portfolio company of Riverside Partners, a Boston-based private equity investment firm. For more information, visit http://www.ictherightway.com.