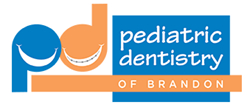 Brandon, FL (PRWEB) February 14, 2017
Dr. Jorge Torres, a pediatric dentist with Pediatric Dentistry of Brandon, is pleased to announce that he is now accepting new patients, without a referral, for Phase 1 orthodontics in Brandon, FL. This modern procedure allows Dr. Torres to begin evaluating and treating patients with orthodontics at an early age to help facilitate a smoother, easier process as they grow.
Phase 1 orthodontics in Brandon, FL, provides extensive benefits for many patients. This early evaluation begins at age four, which is early enough for Dr. Torres to have an idea of how a patient is growing and the type of orthodontic treatments that may be necessary immediately and in the future. This early age also allows the doctor to use the child's growth as a tool in the orthodontic process, which allows him to map out a strategy that provides the least invasive options while maximizing results.
When patients begin orthodontic treatment from a pediatric dentist while young, their facial bones and upper palate are not yet fused and may be moved more easily using orthodontic appliances. This means less pain and discomfort for patients throughout the entire orthodontic process. Moreover, if primary teeth are lost too early, it can affect the alignment and spacing of secondary teeth, so it is essential to have those spaces filled early with a space maintainer. This can help prepare the mouth for braces or clear aligners when the time is right.
Those who are interested in having their children evaluated for Phase 1 orthodontics in Brandon, FL, by a pediatric dentist are invited to contact Dr. Torres' office by calling 813-321-4432. Patients can schedule an appointment, or visit Dr. Torres' website for more information.
About the Doctor
Dr. Jorge Torres is a pediatric dentist offering personalized dental care for patients in Brandon, FL. Dr. Torres and his team at Pediatric Dentistry of Brandon, provide a wide range of services and are committed to high quality, professional care through the use of laser dentistry and other advanced techniques. To learn more about the services offered by Dr. Torres please visit his website at http://www.pedodentbrandon.com or call (813) 321-4432 to schedule an appointment.