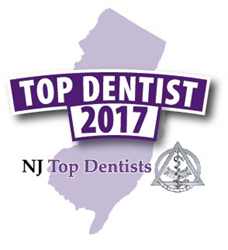 Scotch Plains, NJ (PRWEB) February 16, 2017
Dr. Peter Kalibat, DDS is a Dentist primarily located in North Plainfield, NJ. He has over 20 years of experience and specializes in General Dentistry. Dr. Kalibat attended Georgetown University School of Dentistry.
Some of Dr. Kalibat's services include:

General Restorative and reconstructive Dental Services
Routine Checkups
Fillings and Extractions
Root Canal
"Peter Kalibat is one of the best dentist I ever been to over the years. Also a caring person. The whole staff is amazing. I would recommend everyone to go there." –Louis B.
Lastly, Dr. Kalibat is excited to announce that his daughter Kristiana Kalibat will be receiving her D.M.D. degree from the Univ. of Florida School of Dentistry next year and will be joining his practice. Dr. Kalibat is conveniently located in North Plainfield, NJ. For more information and locations you can visit Dr. Kalibat's full profile at: http://njtopdocs.com/nj-dentists/dr-peter-kalibat/
About Us
NJ Top Dentists is a comprehensive information resource of Top Doctors, Dentists and Hospitals. We are profiling over 900 Healthcare Providers and have made it convenient for you to find them.
NJ Top Dentists allows patients to "meet" these providers online before making their appointment.
For more information, visit http://www.NJTopDentists.com
You can also follow us on Facebook – Twitter – YouTube