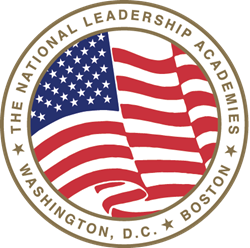 Boston, MA (PRWEB) February 15, 2017
In a new video series Ivy League students talk straight with America's best and brightest high school students to give them a realistic idea of what lies ahead.
The interview can be found on the National Leadership Academies YouTube channel.
Princeton students and award-winning aspiring medical scientist, Janelle Tam has teamed up with the National Leadership Academies to provide current high school students an exclusive insight at how Ivy-League university students have accomplished their goals to date and what students can do to achieve and reach their ambitions.
Janelle Tam is the winner of the 2012 Sanofi BioGENEius Challenge of Canada. She is a current Senior at Princeton University where she is majoring in Molecular Biology with a certificate in Global Health and Health Policy. Tam, a speaker and mentor for students at the Congress of Future Medical Leaders held outside Boston, Massachusetts. The Congress of Future Medical Leaders is an annual gathering of the nation's best and brightest future medical leaders who possess leadership potential and a desire to contribute to the profession of medicine as a physician or medical scientist.
The colleagues Janelle interviews in this series offer unfiltered guidance and personal experiences on overcoming failure, handling the stressful college admissions process, and advice they would give to the high achieving students of America today to remain successful.
In the interview series, Tam sits down with several Princeton students in different majors and graduation years. The diversity of these interviews ensures that leading students, no matter their desired career are privy to privileged information to help them succeed. Samples of conducted interviews include; a current medical student enrolled in an Ivy-League M.D./Ph.D. program, a former Olympian, and a filmmaker.
In this first video of the series, Tam sits down with Kevin Zhang to talk about his own experiences with the college admissions process, his passion for science, and how to overcome failure.
The National Leadership Academies support America's high achieving high school students through career and focus-area programs and services. By creating the National Academy of Future Physicians and Medical Scientist s and the National Academy of Future Scientists and Technologists, the National Leadership Academies are positioned to support students with the skills, motivation, guidance and mentorship they need to stay on track to achieve their goals.
To learn more about The National Leadership Academies and how to access these interviews please visit http://www.TheNationalLeadershipAcademies.com