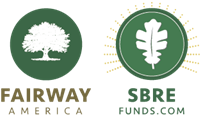 We wanted to create this brand in order to help position it appropriately in the minds of our clients and investors.
Portland, OR (PRWEB) February 16, 2017
Fairway America ("Fairway") announced today the formal spinoff of its boutique real estate asset-based fund administration practice, which will become Redwood Real Estate Administration, LLC ("Redwood") beginning March 1. This independent entity expects to carry forward the high standards and custom service Fairway's fund administration division has become known for amongst existing Small Balance Real Estate ("SBRE") clients.
"We feel strongly that the time has arrived for our fund administration services unit to function as its own business", said Matt Burk, Fairway and Redwood's CEO. "We want to build upon the reputation we have earned among a growing community of SBRE entrepreneurs and clients, but allow the company to develop its own identity as it grows."
Having helped to set up more than 100 SBRE funds around the country, Fairway's (and now Redwood's) back end real estate fund and syndication accounting and administration services have become very important to many of those clients. "Many of our SBRE entrepreneur clients would not have attempted to launch their fund in the first place without knowing we had our administration services available", said Burk. "These services are completely different than the advisory and investment businesses, though, and deserve their own separate brand. We wanted to create this brand in order to help position it appropriately in the minds of our clients and investors."
Since 2014 when the first iteration of fund administration services was launched as a key element to the evolving Fairway America business model, the number of clients and total assets under administration ("AUA") has increased each year. "Our growth can be attributed to two main factors", said Erica England, Redwood's Director of Fund Administration. "First, we understand this space deeply and can support our clients in ways most other administration firms are just not calibrated to do. Secondly, we earned our existing business organically by providing everything an SBRE entrepreneur needs to be successful. We are looking forward to doing even more to provide this depth of knowledge and support to Redwood clients."
In combination with Fairway's brand as well as its online portal and marketplace, SBREfunds.com, Redwood has also benefitted from a growing community of small balance real estate entrepreneurs and high net worth investors. It provides administration services for all types of SBRE asset-based fund and syndication models including mortgage pool funds, single family fix and flip funds, value add closed ended property funds, discounted and distressed note funds, and many others. In addition to other leading and emerging funds around the United States in the SBRE space, Redwood will provide fund administration services to Fairway America Fund VI, LLC and Fairway America Fund VII, LP. The new venture will operate as an independent entity while embodying the same core values as Fairway America, LLC. The firm operates out of its headquarter offices in Portland OR.
About Fairway America
Fairway America, LLC is a longtime real estate asset based fund manager and real estate finance advisory firm providing strategic business planning services nationwide to SBRE entrepreneurs around the structure, architecture, and administration of proprietary 506 Regulation D pooled investment funds. Fairway's related entities manage two proprietary funds, Fairway America Fund VI, LLC, and Fairway America Fund VII LP, each focused on the SBRE space with different asset allocations and investment features. Both funds consider investments nationwide.
About SBREfunds.com
SBREfunds.com is an online education, information and match-making site that exclusively lists small balance real estate investment opportunities. Created by Fairway America, SBREfunds.com provides entrepreneurs and investors with education and connectivity to better capitalize and grow an SBRE enterprise. From connection with investors to strategic capital raising plans to live events, SBREfunds.com is the definitive resource for SBRE entrepreneurs and accredited investors to understand how to successfully work with one another for mutual benefit and growth.
About Redwood Real Estate Administration
Redwood Real Estate Administration provides back end administration and accounting services to SBRE sponsors, managers and syndicators around the United States in the area of discretionary pooled investment funds and single deal syndications. It's team of staff accountants and support personnel focus strictly on real estate asset based strategies and transactions.
Follow us on Twitter at @sbrefunds , @fairwayamerica, @redwoodrea and @sbreguru, and http://www.facebook.com/sbrefunds.
Neither Fairway America nor SBREfunds.com is a registered broker-dealer or investment advisor. None of the Fairway companies perform any activities of a broker or investment adviser, including but not limited to, soliciting investors, providing investment advice, negotiating securities transactions or the terms, conditions or provisions of any offering, or recommending the purchase of securities. This press release does not constitute an offer or solicitation to sell securities in any of the companies mentioned, any funds presenting at SBRE Summit events, or any related or associated companies. Investors must not rely on information provided in this press release for investment decisions.