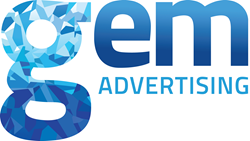 "Dana has everything we look for in both our teammates and clients: PASSION, INTEGRITY AND CLARITY," said Chris Bartlett, CEO GEM Advertising
Vancouver, BC (PRWEB) February 15, 2017
GEM Advertising is a full-service communications and marketing agency with additional locations in New Haven, CT; Boston, MA; and Chicago, IL.
As Managing Director of GEM's Vancouver office, Dana brings extensive international experience back "home" to where she was raised. Many years living and working in Asia and Australia, coupled with her Post Baccalaureate Masters in Asian Business, will help Dana to navigate Vancouver's multicultural business community and to support clients with international ambitions. Her background in technology marketing with the likes of Nortel, Motorola and IBM will be put to use steering local Vancouver tech companies towards success. Dana also lives her passion by supporting women in business and leadership through the TriCities Women's Collaborative Hub, of which she is a cofounder.
"I've been wanting, then waiting, for Dana Harvey to join the GEM Vancouver team since I first met her in August 2015. Dana is a sparking package of dynamite — highly capable, wildly passionate and hugely experienced in precisely what GEM has been built to do. She's beyond the perfect fit as our managing director, poised to lead this dynamic company from newer market player to highly-sought strategic growth partner. Dana has everything we look for in both our teammates and clients: PASSION, INTEGRITY AND CLARITY," said Chris Bartlett, CEO GEM Advertising.
GEM has also transitioned Lauren Downer into a newly-created position as Director of Marketing for GEM Advertising. Lauren will be overseeing all marketing opportunities, activities and creation of marketing collateral for GEM Advertising. Lauren will be based out of London, England.
About GEM Advertising
GEM is a full-service, international communications and marketing agency serving mid-size to enterprise brands. GEM serves as a strategic partner for growth by understanding its clients' vision and goals, building a strategy to get them there and executing that strategy through GEM's nine in-house departments. GEM has offices in New Haven, CT; Vancouver, British Columbia; Boston, MA; and Chicago, IL. To learn more about GEM, please visit: GEM-Advertising.com or to learn more about GEM Vancouver, please visit:GEM-Advertising.ca.