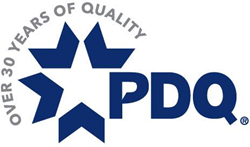 The combined background of Dave, Michael and Jeff is unbeatable.
Leola, Pa. (PRWEB) February 16, 2017
A trio of outstanding, veteran manufacturers agents have joined forces to represent PDQ Manufacturing, Leola, Pa., in the metropolitan New York City area. PDQ is a leading U.S. manufacturer of security hardware.
Each of the three full-line representatives maintains an independent agency serving the five boroughs and surrounding areas. Together, their coverage includes northern New Jersey, the city proper, Long Island and major parts of upstate New York including Westchester County.
David Bryant is a principal of Triad Sales Group, Inc., headquartered in north Jersey. He started in the security hardware business in 1977, and has been a manufacturer's representative since 1986.
With 38 years in the wholesale locksmith supply business , Michael Kaye operates his business, Michael H. Kaye, from offices in Manhattan.
Jeff Saladucha of Security and Hardware Associates is also Jersey-based; like the other two agents, he has more than 25 years of experience managing an independent sales agency that serves manufacturers, locksmiths, hardware wholesalers, contract hardware firms and industrial supply houses.
"Having been in the industry so long, we can remember when there were many manufacturers that weren't bigger corporations," Bryant said. "PDQ is a family-owned corporation that does business that way – it fits with our companies perfectly."
Said Saladucha: "PDQ's reputation in the marketplace is spectacular. People still like American-made products. Having this kind of great line from a really good company makes the sales process a lot smoother."
"With PDQ, you get a quality product," Kaye said. "They're nice people to work with, and quality people at the factory make everything easier. With the three of us out there, we think we can do well for all the customers we serve."
"We're very pleased to bring these exceptional agents in to cover this critical territory," said Rollie Rittner, PDQ's Vice President, Sales. "The combined background of Dave, Michael and Jeff is unbeatable – deep product knowledge plus excellent existing contacts throughout the markets in the metro area."
About PDQ
Family owned and managed for over 33 years, PDQ has maintained its commitment to remain
independent as a market leader, introducing cutting edge, innovative products and setting the standard for service, quality and value. Based in central Pennsylvania, PDQ serves its customers with a world-class offering of in-house engineered and manufacturing commercial-grade mortise locks, cylindrical locks, door closers, exit devices, flat goods, stand-alone electronic locks and electronic access control devices. "We're one of the few remaining door hardware manufacturers still family-owned that offers that personal touch and independence that the larger, multi-national corporate conglomerates have difficultly matching. And that family spirit is what were able to relate to when serving our many, still family owned distributers," said Bill Tell, Founder, President and CEO of PDQ Manufacturing. Built to exceed industry standards, PDQ's products offer an exceptional value, quality, visual appeal and long service life, backed by the best warranty in the industry. Typical delivery is 1-3 days, with distribution centers in Kansas City, Mo., Auburn, Wash., and Salt Lake City, Utah.