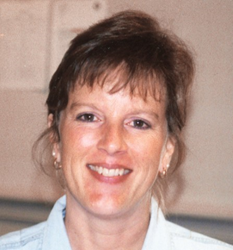 Our agents specialize in crop insurance exclusively.
Westminster, MD (PRWEB) February 28, 2017
MidAtlantic Farm Credit is reminding area producers that the sales closing date for corn, soybeans, and other spring crops is Wednesday, March 15. If you have any changes to the coverage on your current policy, including coverage level changes, adding or deleting a county or crop, adding options, or cancellations, they must be completed and signed for by this date.
Kathi Levan, MidAtlantic Farm Credit's crop insurance manager, encourages all farmers to call and discuss their options with one of the association's crop insurance agents. "Our agents specialize in crop insurance exclusively. If you're looking to learn more about how crop insurance can protect you and your operation, we'd be happy to answer all of your questions and help you get the coverage that best fits your business."
Crop insurance is a risk management tool, providing financial security for farmers and their businesses in the event a weather-related disaster or other unforeseeable circumstances occur that can lead to low production. "Market conditions and the weather are highly unpredictable," says Levan. "We recommend everyone be as prepared as possible for whatever may come."
For more information about Farm Credit's crop insurance services, please visit mafc.com/services/crop-insurance.
About MidAtlantic Farm Credit
MidAtlantic Farm Credit is an agricultural lending cooperative owned by its member‐borrowers. It provides farm loans for land, equipment, livestock and production; crop insurance; and rural home mortgages. The co-op has over 11,100 members and almost $2.6 billion in loans outstanding. MidAtlantic has branches serving Delaware, Maryland, Pennsylvania, Virginia and West Virginia. It is part of the national Farm Credit System, a network of financial cooperatives established in 1916 to provide a dependable source of credit to farmers and rural America.