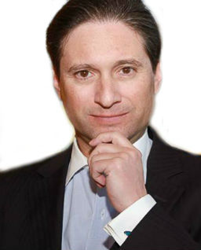 (PRWEB) February 15, 2017
In his capacity as a mediator, collaborative law practitioner, and conflict resolution consultant, Baer shares his insight pertaining to the cross fields of psychology and law.
In his most recent article titled, "Judges Should Strive to Provide Equal Justice Under Law" Baer states that since judicial bias significantly interferes with judges' abilities to perform the duties expected of them, they should do anything and everything possible to reduce their biases by developing their empathy toward "others."
According to Baer, "empathy is one of the most important skills to develop and practice. It allows us to understand the world as others see it, is a key component of compassion, and is incompatible with shame and judgment. Absent empathy, critical thinking is impaired because not all perspectives are considered, which precludes a deeper understanding of problems."
In fact, as a result of the emphasis Baer places on empathy and compassion in his work, he was invited to speak at the "Compassion: Child & Family Law" Symposium at the Institute of Advanced Legal Studies at the University of London on July 13, 2017.
"Writing for Psychology Today has been a great opportunity and outlet to inform the public of the importance of empathy and compassion, in ethics and decision-making," states Baer.
Click on the link to follow Baer's weekly articles https://www.psychologytoday.com/blog/empathy-and-relationships.