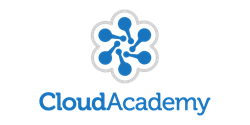 San Francisco, CA (PRWEB) February 17, 2017
Cloud Academy is proud to announce a new partnership with the Arapahoe Community College Computer Network Technology program.
The collaboration will allow ACC students to engage in real-time Cloud Computing training and further enhance the value of the new Cybersecurity and Linux Administration associate degrees at ACC. The training will provide the student with in-demand 21st century skills.
"We truly appreciate this opportunity to partner with Cloud Academy," said Rebecca Woulfe, Dean of Arts, Humanities, Business and Technology at ACC. "ACC Computer Networking students will gain practical Cloud Computing experience, master concepts and build their knowledge base."
ACC strives to be responsive to workforce needs, preparing highly-educated and skilled students for the workforce of today and tomorrow. Additional information about ACC's Business and Industry Partnerships can be found at http://www.arapahoe.edu/bip.
Cloud Academy is a provider-neutral learning platform that helps both companies and individuals learn Cloud Computing technologies. ACC is Cloud Academy's first educational partner.
"Cloud Academy is an ideal solution for all higher education institutions that are looking to adopt a cloud skills-development adaptive-learning program into their curriculum," said Bessie Weiss, Head of Content at Cloud Academy. "We look forward to seeing the program evolve and students succeed."
For more information about the ACC Computer Network Technology program, please email nina(dot)amey(at)arapahoe(dot)edu. Inquiries about Cloud Academy may be directed to talia(dot)wise(at)cloudacademy(dot)com.