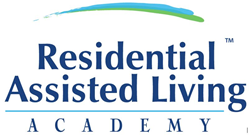 The Second Wind Success with Gene Guarino series, couldn't come at a better time as many people throughout the country, are curious and eager to figure out ways to reach their professional and personal goals
Phoenix, Arizona (PRWEB) February 15, 2017
Second Wind Success with Gene Guarino is joining the lineup at Independent Talk 1100 KFNX radio in February 2017. The show is focused on baby boomers who are looking forward to their greatest success later on in life.
Gene Guarino, the founder of the Residential Assisted Living Academy and success coach of over 300,000 people worldwide, is the host of the show. Gene and co-host Carolyn, CJ Matthews will lead vibrant discussions and interviews with those that attained their greatest achievements after 50, sharing inspiring and motivational insights for those that are looking forward to catching their second wind and achieving their greatest success.
Gene's radio show draws lessons from his financial successes and setbacks, a career that started with buying his first house when he was 18 and has led to a career that has spanned over 39 years and 17 businesses. He intends for each Second Wind Success with Gene Guarino program to provide listeners within an innovative and motivating 60-minute radio program that emphasizes second chances. It airs weekly on Wednesdays from 3-4 p.m.
For the first time, Independent Talk 1100 KFNX listeners will have a forum for exploring various solutions and engage in discussions that will spark ideas to help them reach real financial success and attain their greatest acheivements.
"The Second Wind Success with Gene Guarino series, couldn't come at a better time as many people throughout the country, are curious and eager to figure out ways to reach their professional and personal goals and achievements today as older adults rather than when they were much younger," Gene Guarino said. "Many people can relate to having made very specific plans for success in their youth, and see those plans derailed due to family commitments, changes in the economy, health and financial emergencies, or of not knowing how to reach them. This program is for these men and women"
With Second Wind Success with Gene Guarino launching this week, Gene joins KFNX's, Top Ten Talk Shows in the country including - 'Imus In The Morning', 'The Laura Ingraham Show', ''The Savage Nation with Michael Savage', "The Joe Walsh Program", 'The Lars Larson Show', and 'The Alex Jones Show'.
Independent Talk 1100 KFNX is one of the Top Ten Radio Stations in Arizona by Ranking Arizona with over 50,000 weekly listeners. KFNX has one of the largest signals of any Phoenix Radio Station with 50,000 watts reaching almost 5 million people throughout Arizona from Sedona to Tucson and Yuma to Globe and worldwide over 1100KFNX.com.
"We're excited to add Second Wind Success with Gene Guarino among our KFNX's Business Talk program line up considering Gene's enduring business successes, namely with the Residential Assisted Living Academy," said Independent Talk 1100 KFNX, Francis Battaglia, president.