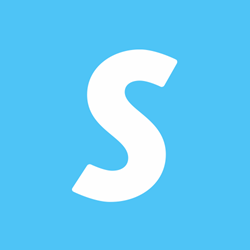 Simhawk's growing network of simulator operators and training providers now includes over 1,000 simulators and training devices.
Flight School Association of North America Conference, Houston, TX (PRWEB) February 15, 2017
Simhawk Inc., the global flight simulator marketplace, announced that it has added new functionality allowing buyers to request training courses, such as initial, recurrent, or special certification courses, in addition to hourly simulator time. This new capability makes it easier for buyers to use Simhawk to find and book courses provided by the growing number of approved training organizations around the world.
"We're on a mission to make it easier for people to find and buy simulator time and training around the world. This new functionality, which is one of many planned enhancements, provides buyers, that are looking for approved training courses, the simplicity and one stop shopping that buyers of hourly simulator time have had when using Simhawk" said Chris Weinberg, CEO of Simhawk. "Whether someone is looking for hourly simulator time, initial or recurrent training, or programs such as ATP CTP or airline transition training, Simhawk can now meet all of their needs."
Simhawk users will now see a separate option to request courses in addition to the option to request simulator time. The new course request process allows buyers to specify training, schedule, and budget requirements in four easy steps, and it accommodates up to twenty four course slots in a single request.
After buyers submit requests, Simhawk searches its growing network of simulator operators and training providers, which now includes over 1,000 simulators and training devices, for availability and pricing. Simhawk makes it easy by identifying all available training options and allowing the buyer to select the one that best fits their requirements.
About Simhawk:
Simhawk is a global flight simulator marketplace that matches buyers and sellers of flight simulator time. Customers that need to buy simulator time or training services can find the best available options, without having to contact multiple providers. Simhawk also provides simulator operators and training service providers with a cost effective way of selling excess capacity and availability to a global network of customers.
For more information about Simhawk, please visit About Simhawk or How it Works.