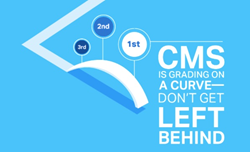 Medicaid quality ratings will prove to be the pacesetter for plan performance, similar to the outstanding results that have been achieved for the Medicare platform.~NovuHealth
Minneapolis, Minnesota (PRWEB) February 16, 2017
Medicare standards applied to Medicaid
With CMS Star ratings showing outstanding results for plan performance, bottom line, and member engagement strategies, Medicaid will be adopting a similar system in the near future. Each state will be required to have a Quality Rating System for every managed care plan, based on Medicaid regulations issued in April 2016 by CMS. Each plan will be given a rating annually, and CMS has stated they will issue final guidance in 2018.
Medicaid quality ratings will prove to be the pacesetter for plan performance, similar to the outstanding results that have been achieved for the Medicare platform. Managed care organization scores will be viewable on state websites, allowing the opportunity for consumers to have information more readily available when making decisions based on health plan quality. Contract grants for managed health care plans will be determined by a scoring basis.
Preparing for Medicaid 5 Star Ratings
Using similar models to Medicare Advantage (MA) plans, we will be able to show results for the Medicaid quality rating system. Focusing on outcomes and member engagement, as we currently do for MA plans at NovuHealth, we can help plans provide superior outcomes and better engaged members. Successful member engagement programs are only successful, when they encompass a solid foundation surrounding members' health.
2018 is only 10 months away, so closing gaps in care for Medicaid plans should be top priority. NovuHealth can bridge the gap by building intelligent incentive and rewards programs for your health plan. Through providing a multi-channel member experience, audience targeting and segmentation, along with consumer engagement best practices, our programs provide a unique user experience with detailed metrics. Medicaid plans looking to edge out their competition in a quality rating system should consider adopting NovuHealth member engagement strategies.
By downloading our Medicaid white paper, entitled "Driving High-Value Behaviors in Medicaid Plans", you will enjoy the bigger picture in regards to upcoming CMS regulation changes, along with how the new Medicaid quality rating system will affect you, hopefully for the better.
Why choose NovuHealth
NovuHealth is the healthcare industry's leading marketing and behavior change platform, helping health plans improve quality ratings, manage risk and drive member engagement.