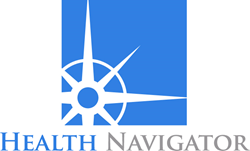 By collaborating with Microsoft, we aim to give people easy access to care navigation and information on medical conditions.
Chicago, IL (PRWEB) February 16, 2017
Health Navigator announced today that the company is working with Microsoft to integrate Health Navigator natural language processing, clinical vocabulary, and symptom-checking technology into Microsoft's health bot technology, a research-based project that Microsoft is demonstrating at the HIMSS17 Conference in Orlando, Fla., next week. Microsoft's health bot is designed to allow payers and providers to provide their patients with an easier way to access their health data.
"Consumers want health care information at their fingertips. By collaborating with Microsoft, we aim to give people easy access to care navigation and information on medical conditions," said David Thompson, MD, CEO and chief medical officer at Health Navigator. "Microsoft's health bot technology will now be able to provide users convenient, anytime access to health information in language they can understand. And health care companies will be able to realize cost savings in customer support, along with increased customer engagement."
With the integration of Health Navigator's established clinical vocabulary and symptom checker technology, the health bot technology can use layperson language to ask patients about their main symptoms or problems, inquire further with relevant follow-up questions, and suggest care options and possible causes. In short, users can have a conversation with the health bot to learn more about their health.
"People are increasingly using digital assistants and chat bots to ask for information. The health bot technology leverages conversational intelligence and a high level of personalization to allow companies to empower users to get information about their health plan, check their symptoms, and receive meaningful, credible answers in an easy, self-serve, conversational way," said Hadas Bitran, Principal Group Manager in the Health Intelligence team in Microsoft Artificial Intelligence and Research.
"The integration of Health Navigator's platform will help users easily receive accurate, hands-on information to help them make health care decisions. Payers and providers can further enrich the health bot technology with their protocols tailored to their needs," added Ryen White, MD, CTO Health Intelligence at Microsoft.
Attendees of the HIMSS17 conference will be able to see a demonstration of the health bot technology in the Artificial Intelligence and Research section of the Microsoft booth. You can also learn more at http://www.healthvault.com/en-us/health-bot.
###
About Health Navigator
Based in La Grange, Ill., Health Navigator is a privately owned health information company. The Health Navigator platform is a comprehensive clinical vocabulary and decision-support system designed to support e-Health and telemedicine encounters – from the presenting chief complaint to the final diagnosis. The platform includes a broad range of tools for capturing the chief complaint through natural language processing, presenting a documentation checklist to consumers and health care providers, generating a list of possible causes, and making recommendations for seeking care. These tools can be used to develop symptom checker, consumer engagement, and telehealth applications. All content can be delivered through an application programming interface (API; RESTful web service). Health Navigator provides solutions for e-Health and telemedicine companies, insurers, medical call centers, electronic health record companies, answering services, and health care systems. To learn more, visit http://www.healthnavigator.com. Follow on LinkedIn and Twitter @HlthNavigator.
Media Contact: Barbara Tabor / (651) 450-1342 / Barbara(at)taborpr(dot)com