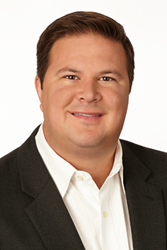 Victims of a data breach will be treated like villains
Grapevine, TX (PRWEB) February 17, 2017
On February 22, 2017, Kirkpatrick Law will discuss Data Security in Your Daily Practice, including topics such as the state of electronic records, duty of technology competence, rules of professional conduct guidance on protecting confidentiality, securing lawyer e-mail communications, protecting electronic files use of cell phones and tablets in legal practice, lessons from law office cyberattacks and what to do when suspecting a data breach. Click here to register.
Brian Kirkpatrick, founding shareholder of Kirkpatrick Law, is a business and technology attorney who is a certified chief information security officer C|CISO and certified ethical hacker C|EH. During this presentation, he will share technical methods to mitigate cybersecurity risks.
About Kirkpatrick Law PC
Kirkpatrick Law provides legal assistance to companies in all phases from startup to enterprise in the areas of technology transactions, intellectual property, privacy, and cybersecurity.