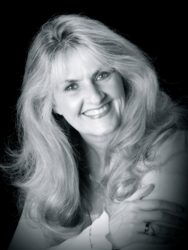 Imagine being in charge of your thoughts, emotions and actions by way of neuro-feedback training. Join us Feb 19 at PVNET
Rolling Hills Estates, CA (PRWEB) February 16, 2017
Brain training through neuro-feedback improves the abilities to learn, remember, and focus.
Brain training also helps athletes capture the mental part of their sport's skill-sets, endurance/strength training, and concentration. Brain training combined with other biofeedback tools also helps reduce stress with the practice of meditation or mindfulness skills. Overall Brain training captures your ability to use the tools your mind, body, emotions and tasks want you to master. Join the empowering seminar on February 19, 2017 at 3-5PM at PVNET 550 Deep Valley Drive, Ste 118 Rolling Hills Estates, CA 90274.
Dr. Carol Francis, Clinical Psychology, in this 2 hour seminar, will introduce each participant to five proven biofeedback and neuro-feedback tools and equipment and will teach you the basics of brain entrainment.
This active, hands-on seminar is great for the following:
Student Efficiency and Memory
Athletic Focus and Performance
Excellence Training Mindset
Stress Reduction
Mindfulness and Meditation Enhancement
Pre-Registration required at this link: https://www.eventbrite.com/e/brain-training-seminar-tickets-27645535541
Location of Seminar: PVNet at Promenade on the Peninsula Mall
550 Deep Valley Drive, Ste 118
Rolling Hills Estates, CA 90274
For more information about Dr. Carol Francis & her work go to drcarolfrancis.com